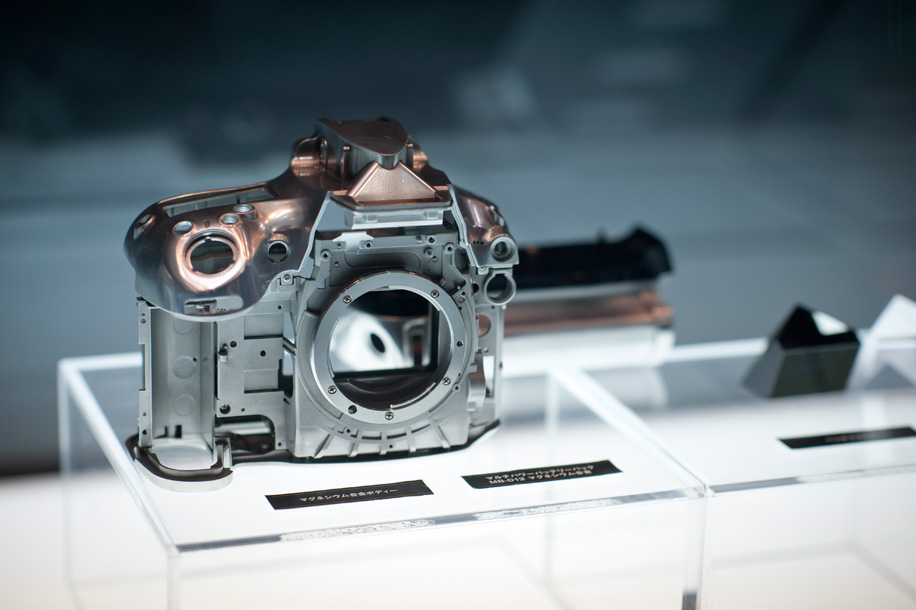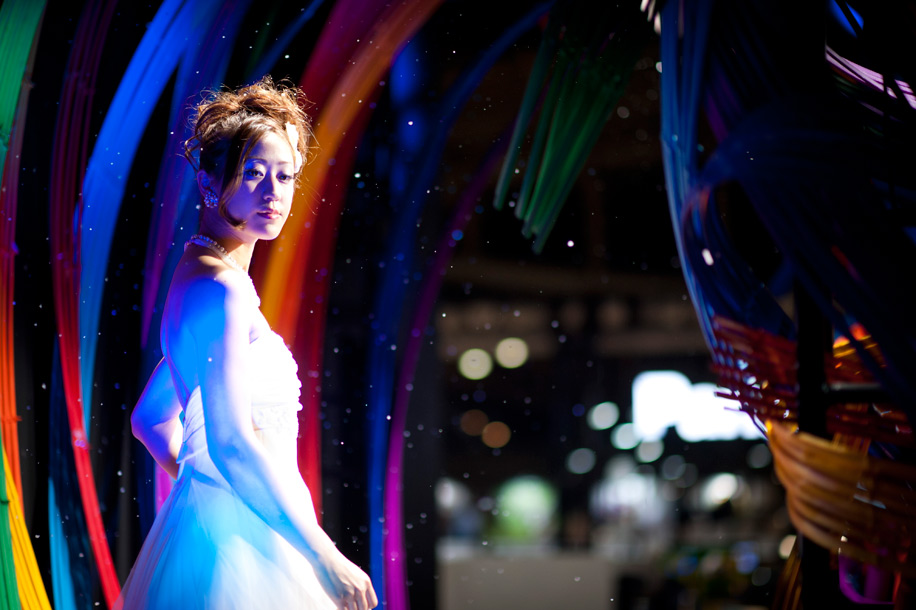 Some additional Nikon coverage from the 2012 CP+ show in Japan. All images and videos are copyrighted and belong to their respective owners. Click on images for larger view. Throughout the weekend I will be also uploading CP+ coverage from other manufacturers on PhotoRumors, check it out.
The first report is from Samuel Morse – expect a detailed post on the D800E on his blog in the next few days:
As for my impressions, there were a couple things I haven't heard anyone say yet about the new Nikons. Having the dedicated movie record button on top, moving the mode button closer to the flash, puts the mode button just out of reach without moving your hand. It was really surprising to me at first, but I could see probably getting used to it, and it's not a button I use with great frequency, so it's a minor quibble. Overall, the D800E felt really good in my hands, better than my D700 in some ways. The prints from the D800E were up on the wall and you could just walk right up to them and look closely, and the detail held up beautifully. My main beef with it is a marketing one. Nikon says that when the D800(E) is in its crop modes, it masks the rest of the viewfinder to tell you where your view is. This is not the case. It doesn't truly mask it with a 50 percent black like the D3 or D4 do. It just makes a box like the D700. I really wish they had added the higher-end masking.
———————————————————————————
The second set of pictures is from Psycho_McCrazy who also sent me his first impressions on the Nikon D800:
D800 Hands On (My Take):
The AF points in the viewfinder behave similarly to the D700 (persistent Black rectangles, unlike the D3/s/x/D4's Fading red ones.)
The MB-D12 Battery grip has an alloy shell, properly pro-grade.
The D800 will demand skilled handling technique, the 36 megapixels are extremely unforgiving in terms of motion blur even at 1/100 on an 85 mm lens. (or maybe I was shaking with excitement!!!)
Shutter lag and VF black-out are superfast (especially compared to the D70 that I was shooting with)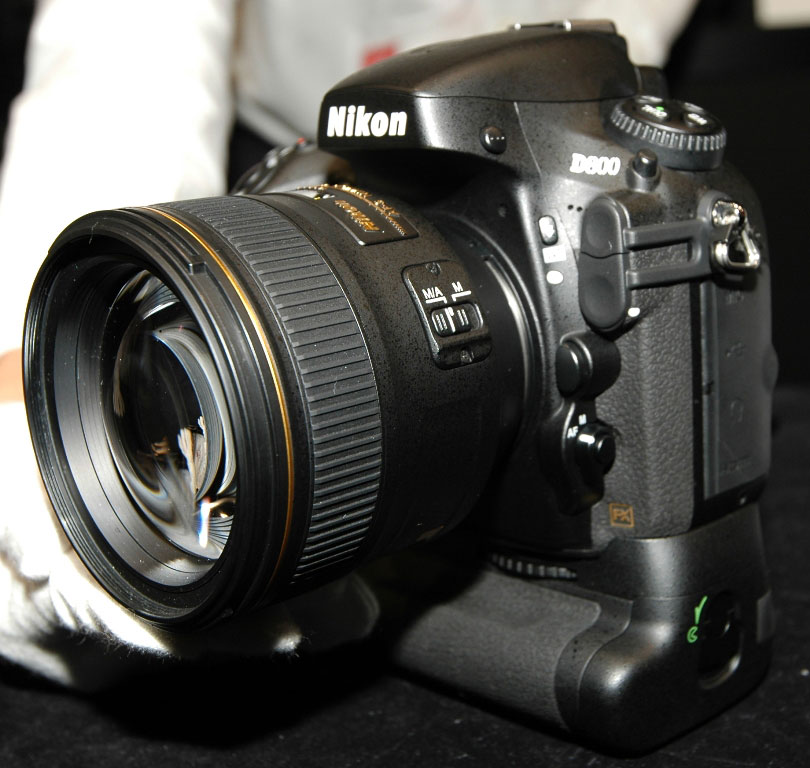 ———————————————————————–
The next set of CP+ photos are from gqtuazon:
—————————————————————————————
Some more pictures and Nikon D4 video demos from Clark Tanaka are next.
Nikon D4 3D tracking demo:
Nikon D4 burst buffer demo: