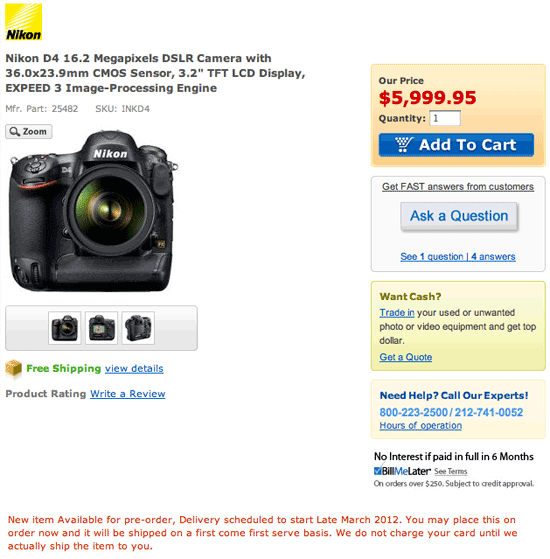 Adorama has updated their Nikon D4 listing with an estimated delivery of late March, 2012:
New item Available for pre-order, Delivery scheduled to start Late March 2012. You may place this on order now and it will be shipped on a first come first serve basis. We do not charge your card until we actually ship the item to you.
I do believe the first Nikon D4 shipment is delayed and Amazon probably did not get the memo.