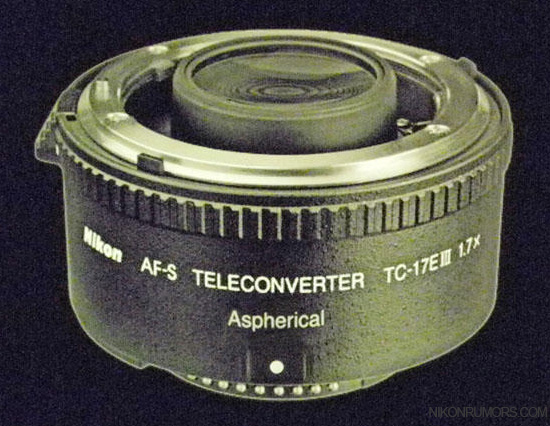 I just received this picture of a Nikon AF-S Teleconverter TC-17E III. I have no idea what's the story behind it. I have not heard anything about this being a part of the D800 announcement next week, but it's definitely a possibility. The TC-20E got refreshed in December, 2009. The current TC-17E II model was announced in May, 2004. With the upcoming Summer Olympics, I can see how Nikon would release a new TC-17E.
Update – here is another picture: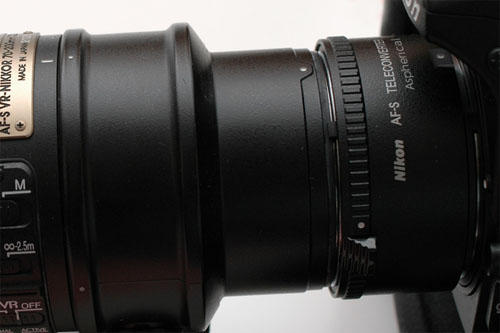 From the comparison below you can see that the TC-17E III has a marking similar to the new(er) TC-20E III (dot instead of a dash) and the word "Aspherical" as part of the label.
For comparison, here is a pictures of the AF-S Teleconverter TC-17E II ($499.95):
and the AF-S Teleconverter TC-20E III ($549.95):