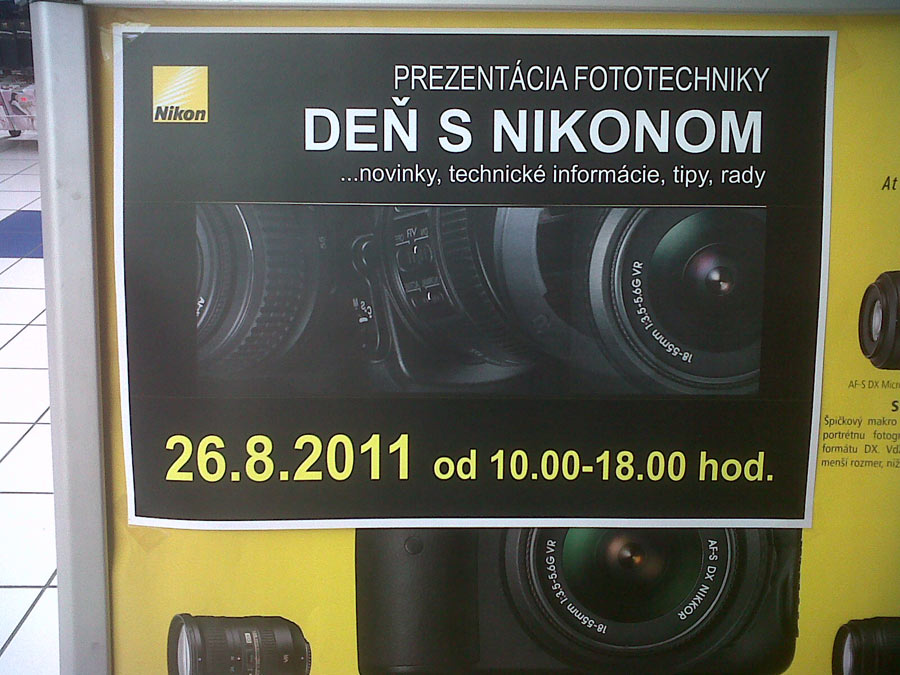 There is a another "Day with Nikon" event scheduled on August 26th, 2011 in a photo store in Slovakia. Full translation:
Photo equipment Presentation
Day with Nikon
….News, technical information, tips and advices
26.8.2011 10am-6pm
I just want to remind you that the last time I reported a "Nikon Day" in Slovakia, the Nikon D5100 was announced. The D5100 event was also scheduled few days (April 7th) after the official camera announcement (April 4th).
The poster image shows parts of Nikon DLSR camera, some DX lenses and a lens mount (F-mount?):

Thanks Patrik!