The new August 2011 issue of Men's Journal magazine has a Revo sunglasses ad, featuring photographer Jimmy Chin holding a Nikon DSLR camera with an unusual/unknown lens attached. The lens looks like a short version of the existing 70-200 f/2.8 VR II. Could this be the new 80-400mm lens? Or maybe this is an existing lens from Sigma, Tamron or Tokina? What do you guys think? A list of all current Nikon lenses can be found here.
Here is the full ad: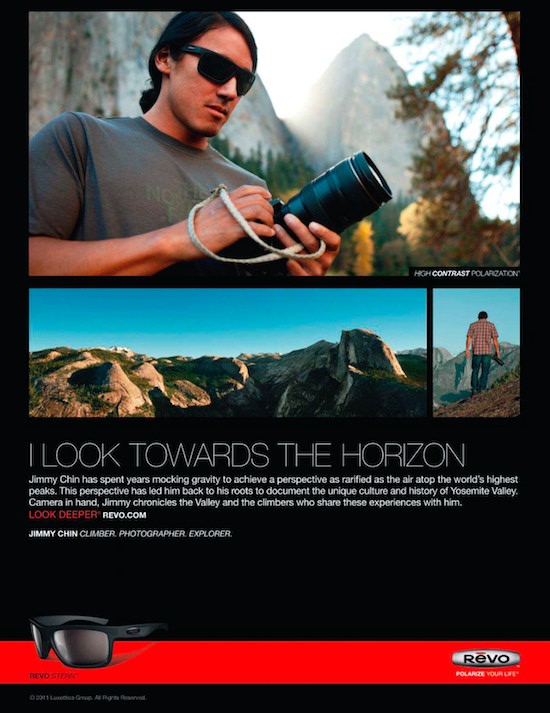 Update (thanks broxibear) - Jimmy Chin was kind enough to contact me about this and here's a direct quote:
"It's the old 80 - 400 Nikkor. I don't actually use it much, just happened to be the prop they wanted for that shoot."