After the release of the SB-700 this is not really a surprise, but now it is official – the Nikon SB-600 speedlight is now discontinued at B&H:

and on the official Nikon Japan website: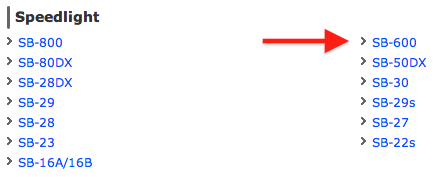 A [NR] reader just mentioned to me that this is actually the last flash model that supports older TTL film cameras (the Nikon F6 has iTTL so it can use modern flash like the SB700/900). This will make the Nikon FM 10 which is still in Nikon's product offering incompatible with all current Nikon speedlights.
Update: I guess some of you did not know that besides the F6, the Nikon FM-10 film SLR camera is still a current model (it sells for $300).