DxOMark released their test results of the Nikon D7000. The overall score of the D7000 is 80, which puts it on second place in the APS-C category after the Pentax K-5 with 82 scores: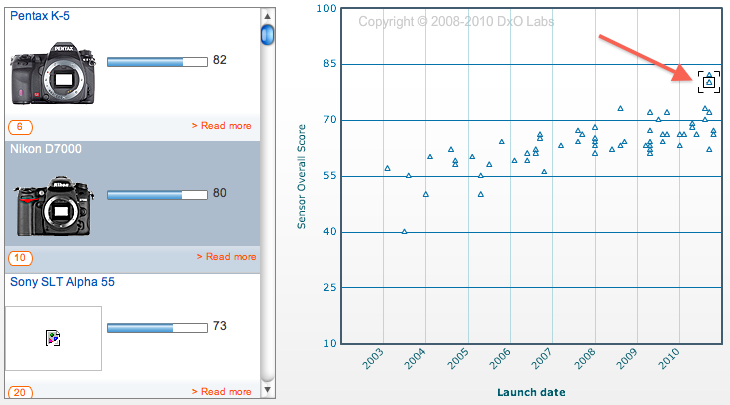 From all measured sensors (full frame, medium format), the D7000 is currently ranked #10.
Pentax K-5 is $400 more expensive than the D7000.
FYI, scores from other cameras:
Nikon D300s: 70
Nikon D90: 73
Nikon D700: 80
Nikon D3x: 88
Nikon D3s: 82
Canon EOS 7D: 66
Sony Alpha 55: 73
Highest rated sensor: Phase One P65 with a score of 89.