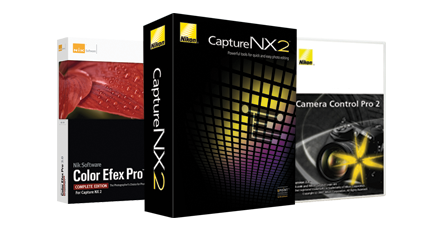 I came across this announcement today during my regular scan of Nikon websites – make sure you purchase your Nikon software at authorized dealers only:
It has come to our attention that product keys for Nikon software are being illegally sold and distributed from websites. We have confirmed the illegal sale and/or distribution of product keys for, as well as the unauthorised use of, the following products.

– Capture NX
– Capture NX 2
– Camera Control Pro
– Camera Control Pro 2

When unauthorised software use is confirmed in relation to the software license agreement, measures that prevent the use of Nikon software are implemented. Please contact Nikon if you believe that you have purchased an authentic product key, but the software indicates that the product key is unauthorized and the software can no longer be used.

When purchasing Nikon software, Nikon recommends purchasing CD package versions from stores and/or online retailers authorised to handle Nikon products, or from Nikon's own online shop (limited availability). Nikon's own online shop is the only online source for authentic Nikon software product keys. Nikon does not sell product keys for its software applications from any other e-commerce website.

Be aware that Nikon cannot be held responsible for any loss in profit or income resulting from the use of unauthorized product keys, except in cases where legal liability can be proven.