Update #4: I got some direct links for B&H (add to cart to see final price):
Nikkor 70-200 f/2.8 VRII:
Nikkor 24-70 f/2.8:
Nikkor 24-120 f/3.5-5.6 VR:
Nikkor 18-200 DX VRII:
Update #3: Adorama now also has the rebates online:
Nikon D3000 combos:
Nikon D5000 combos:
Nikon D90 combos:
Nikon D300s combos:
Nikon D700 combos:
Nikon D3s combos:
Nikon D3x combos:
Update #2: I received some information that Amazon will not be supporting those rebates which could explain why they haven't updated their site yet. OneCall.com seems to have some of the rebates listed.
Update #1: as far as I know only B&H has the rebates online for now. My understanding is that multiple lens rebates cannot be combined with the purchase of one DSLR body (I am waiting for the official confirmation from B&H). Many readers could not get to the list of available kits – you have to follow the links listed below for the different DSLR models and then click on the red "View available kits" link under the camera picture: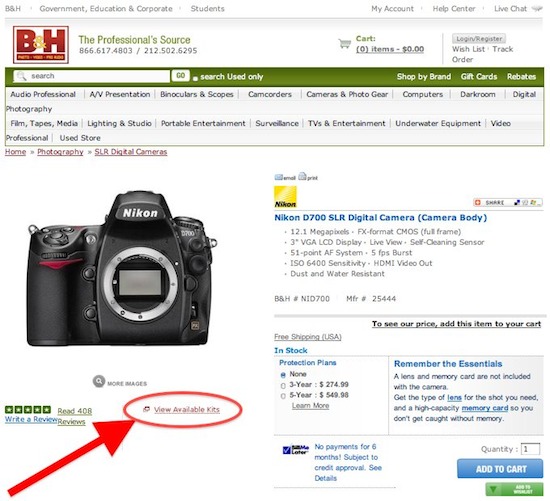 The previously rumored Nikon rebates are now live @ B&H. This is how you can get to them: click on each of the models from the list below and then navigate to the "available kits" link for all the possible options. You must add to cart to see the final price after the instant rebate (this is not a mail-in rebate):
It seems that the previously listed Adorama combos do not have he rebates applied yet. Could not find anything on Amazon either, so for now B&H is your best bet.