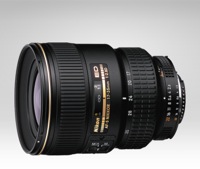 From a reader in Europe (working in a photo store):
"Yesterday we received an email from Nikon headquarters that the AF-S Zoom-NIKKOR 17-35mm f/2.8D IF-ED will be available again at least here in Europe starting at the end of March."
The rumor was that this lens was discontinued and was not present on many of the latest price lists. Not sure what is going on - maybe Nikon is just pushing its final stock.