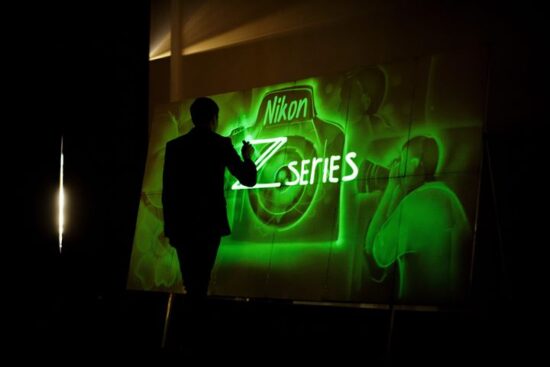 Here is the recap of a recent interview with Takuhide Tsuj (Nikon Executive Marketing Director):
The Z9's "Real-Live Viewfinder" must be a viewfinder that is as close to an OVF as possible, and that you can feel the benefits of using an EVF. It was extremely difficult to realize this coexistence. Using the "Nikon D6" as a standard, we explored the optimal solution not only for resolution and other specifications, but also for tactile sensations such as how it looks. The answer is the "Real-Live Viewfinder", which aims for an EVF that surpasses the OVF.
The Z 9's "subject detection auto setting" realizes 9 types of subject detection and simultaneous detection of multiple subjects, and the time taken for one frame is extremely short with high-speed continuous shooting of about 20 frames per second. Even though it was getting shorter, it was very difficult to incorporate processing such as CV (computer vision) calculation, AF (auto focus) calculation, lens drive, and subject type discrimination.
Since the Z lens has a Z mount, the degree of freedom in lens design has greatly increased, so we designed it with the idea of ​​not compromising on optical performance. The Z lens lineup is made possible because of the Z mount. For example, I believe that we were able to launch products such as the "NIKKOR Z 50mm f/1.2 S" that enable AF at F1.2, which was not possible with the F mount.
The "Z 30" is the first camera that mainly targets movie shooting users, and I feel that it was a fairly interesting challenge with marketing that I have never done before. Sales are trending favorably, but some manufacturers are leading the way, so we have taken the first step.
We will also devise ways to advertise on social media, etc., and actively approach young people who may be picking up a camera for the first time with the Z 30.
In the medium-term management plan announced in April 2022, Nikon announced its "ideal state" for 2023. We envisioned that Nikon would be overwhelmingly supported by all customers, including not only the elderly and professionals, but also the younger generation. The first thing we need to do to realize this is the timing to seriously consider how to approach young people and customers who are buying a camera for the first time.
In the first half of 2022, the market as a whole suffered from parts supply problems, but it is gradually recovering from around summer. There is also a positive aspect that the number of users who enjoy video shooting is increasing, and if travel and events are revived and booming, the video market will continue to thrive.
Shortages of some materials continue, and lenses in particular continue to require a considerable amount of time to wait. One of the reasons behind the transition to the Z system is that it has received more support than expected from past figures. The "NIKKOR Z 600mm f/4 TC VR S" released in November is a lens that costs more than 2 million yen, but we received orders that far exceeded our expectations based on past experience.
It is clear that CP+2023 will not be able to meet the needs of young people with the existing Nikon booth setup. On the other hand, if the camera is too aimed at such people, conventional camera fans will not be satisfied and will find it difficult to enter. How do you find balance within a limited space? It becomes a happy problem.
It is a major premise that not only still images but also video creators will be satisfied in the future. We anticipate that the needs and requests of our customers will become more diverse, and we would like to fully respond to them and stimulate the market.
Source: Phileweb, via Digicame-info (Google translated)
---


Today only – one-day $24 flash discount on Luminar with code NikonRumors24 good for: