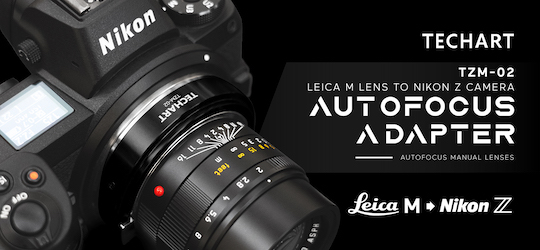 The previously rumored Techart TZM-02 Leica M lens to Nikon Z camera autofocus adapter (version II) is now officially announced. The new 2nd generation is the first adapter of its kind that can support video AF. AF-S/AF-C shooting in stills mode was also improved.
The TZM-02 is currently in stock at Amazon and eBay (coming soon to Adorama and B&H).
Additional information can be found here (see also this review):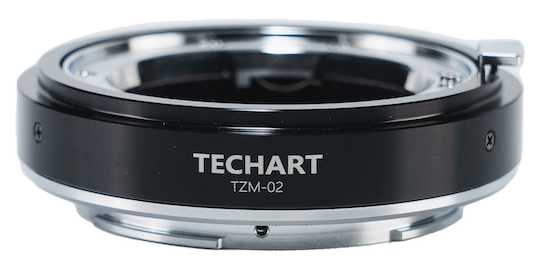 The Techart Leica M to Nikon Z Autofocus Adapter has been refined with better autofocus performance, sleeker design, and more well-built powerful motors:
4 radially positioned, small, and light servo motors
4-axis support guarantees much faster focusing
Support heavier lenses without wobbling
World's first bulge-less design and more obstructions with accessories
New unicase machining technology further compressed the adapter's size
Compatible with all the latest Nikon Full Frame & APS-C camera models (Z9, Z7II, Z7, Z6II, Z6, Z50, Zfc, Z30, etc)
USB Update tool included
Support in-camera 3-axis image stabilization and relies on the phase detection AF of the Sony cameras to turn your manual lenses into autofocus lenses.
Optimal 4.5mm extension balances AF speed and usability.
Stack additional adapters to enjoy autofocus with literally ANY lenses (EF / F / OM/ PK/ FD / LR / L39, etc)
not applicable to LTM/M mount lenses that are with the infinity lock button.
First reviews of the new Techart TZM-02 Leica M lens to Nikon Z camera autofocus adapter
Via LeicaRumors