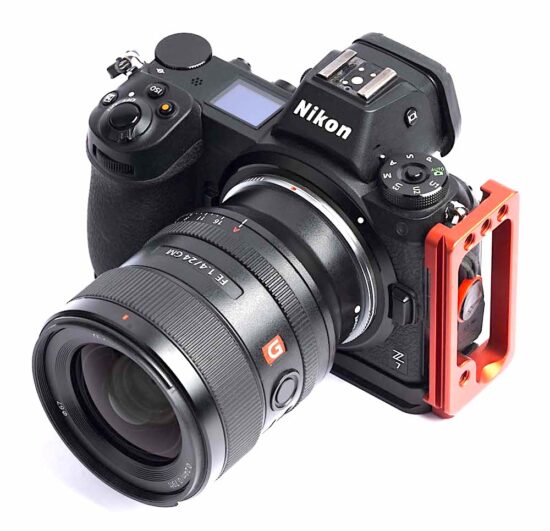 The previously rumored Megadap ETZ21 Sony E to Nikon Z AF lens adapter is now officially announced. The new version replaces the current ETZ11 (B&H | Amazon). The second-generation solves several performance and compatibility issues and uses a new chip with updated software architecture.
Megadap also has the MTZ11 Leica M to Nikon Z adapter/
Megadap adapters are sold at Adorama | B&H | Amazon | eBay.
The press release can be found here:
Megadap ETZ21 2nd Generation of Sony to Nikon Z Autofocus Adapter
Additional information:
Nikon Z9 and Zfc compatible
Turn SONY E lenses Autofocus on Nikon Z cameras (Full frame and APS-C)
The only adapter in the market that also supports Nikon Z APS-C cameras
Support E mount third party lenses, e.g. Sigma, Tamron, Zeiss, Voigtlander, Samyang
Viltrox and Yougnuo lenses are not supported
All lenses with/without VR tab can activate VR
2mm thin
Support AF-S, AF-C, AF-F, Eye-AF, pinpoint focusing and Face detection
Smooth focusing performance during video shooting
Support auto aperture
Support the use of manual lenses
Support AF/MF button on the lens body
Firmware upgradable via micro-USB port and a gifted clip
Suitable for Nikon ZFC, Z50, Nikon Z5, Nikon Z6, Nikon Z6 ii, Nikon Z7, Nikon Z7 ii, Z9 cameras