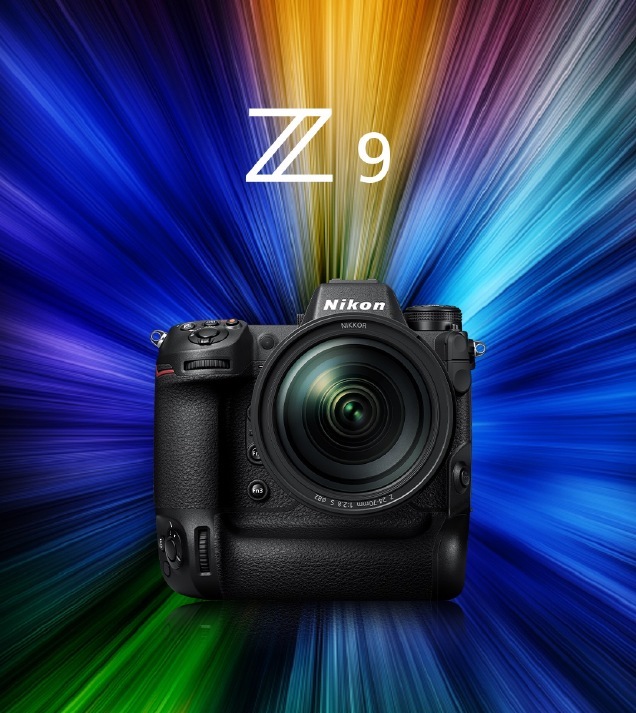 The title says it all, not a surprise really: the Nikon Z9 is the top-selling full-frame pro mirrorless camera in Q1/2022 with a 57% market share. Here is the full press release:
THE NIKON Z 9 IS THE TOP SELLING PROFESSIONAL FLAGSHIP FULL-FRAME MIRRORLESS CAMERA IN THE FIRST QUARTER OF 2022
MELVILLE, NY – Market data from The NPD Group has confirmed the Nikon Z 9 is the top selling professional flagship full-frame mirrorless camera in the first Quarter of 2022.1The data is based on a comparison of U.S. unit sales of full-frame mirrorless cameras with an average selling price of $5000 and above in the first three months of the year. The Nikon Z 9 attainted a 57% unit share in this segment, attesting to Nikon's ability to listen intently to the needs of the high-end and professional customer who cannot compromise on their equipment.
"This flagship category is vital; this is where the top-of-the-line technology, performance and reliability matter most, for the most demanding customers," said Jay Vannatter, Executive Vice President, Nikon Inc. "We are constantly receiving shipments of the Z 9 from the factory, which are immediately out the door to customers.  We are working as hard as we can to fulfill the demand, and it's truly invigorating to hear the overwhelmingly enthusiastic and positive response from more and more customers everyday who are receiving their cameras."
Since shipment began in December of 2021, the Nikon Z 9 has caught the creative industry by storm with a potent and powerful mix of high-performance still and video features for professionals, and has even been called a "triumph," and Nikon's "most significant camera in a decade."2 In April of this year, Nikon announced Firmware 2.0, a free update that added extreme cinematic and fast capture capabilities. The Nikon Z 9 is highly praised by users, reviewers, critics and editors, with DPReview.com awarding it with Camera of the Year, the Reader's Choice Award and highest score ever for a digital camera, 94%.
About the Nikon Z 9
The Z 9 is Nikon's first flagship full-frame mirrorless camera, offering a combination of high-speed performance and the best possible image quality. Powered by a completely new, Nikon-developed 45.7 megapixel stacked CMOS sensor and next generation EXPEED 7 image processing engine, the full-frame Z 9 renders ultra-high-resolution images and offers unparalleled AF performance using a revolutionary new scene detection system built on deep learning technology. Additionally, the camera is capable of sustained fast continuous shooting bursts, in-camera 8K video recordings for more than 2 hours, truly blackout-free Real-Live visibility in the viewfinder and a sensor scan rate so fast that it completely eliminates the need for a traditional mechanical shutter.
 For more information about the latest Nikon products, including the entire collection of Z series cameras and NIKKOR Z lenses, please visit nikonusa.com.
The NPD Group/Retail Tracking Service, U.S., Based on units, Jan.- March 2022 combined. Nikon defines "professional flagship cameras" as those that have an average sales price of $5,000+.
DPReview.com 
Specifications, equipment, and release dates are subject to change without any notice or obligation on the part of the manufacturer.