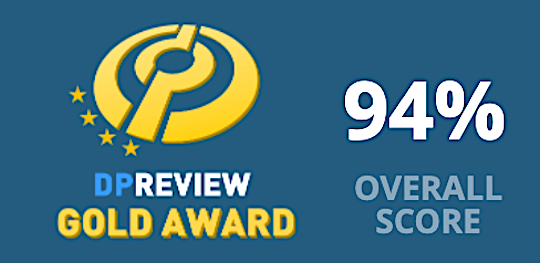 Dpreview published their full Nikon Z9 review and the camera got the highest score ever (94% Gold Award):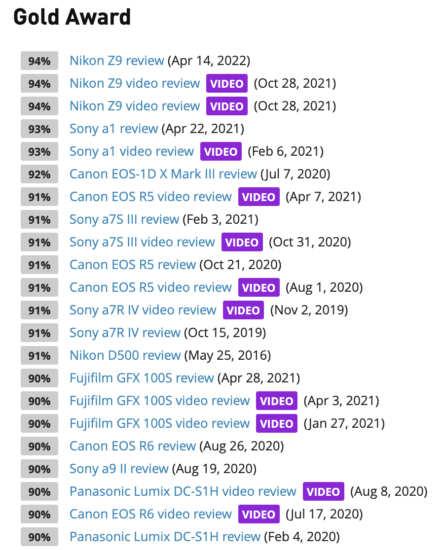 Here is Dpreview's conclusion: "The Nikon Z9 is perhaps the most complete camera we've ever tested.
It shoots excellent 45MP images at up to 30fps (20 with Raw), it captures 8K video in everything from 8-bit MP4s to 12-bit N-Raw. Its autofocus system is both powerful and easy to use and works well for both stills and video. It's larger and heavier than some of its rivals, which make it less well suited to some applications, but overall it combines the best of a DSLR and a video camera in a single body."
What we like
What we don't

Impressive image quality in Raw and JPEG
20 fps shooting with full AF
Capable and easy-to-configure AF system
Responsive viewfinder with near-zero lag and no blackout
Behaves and feels like a D-series DSLR
Useful range of video modes
10-bit and Raw video options
Waveform display for setting video exposure
Reliable and consistent AF in video
Can shoot for >2hrs in most demanding video modes
USB charging is useful

Stepped e-shutter creates banding with fast-flickering displays
No quick way to adjust Auto ISO min shutter speed
JPEG-only when matching peers' 30 fps
Larger and heavier than direct rivals
Customization options are extensive but don't give access to every feature
No 10-bit / HDR stills capability

Check the full detailed review at Dpreview.
Nikon Z9 pre-orders links: