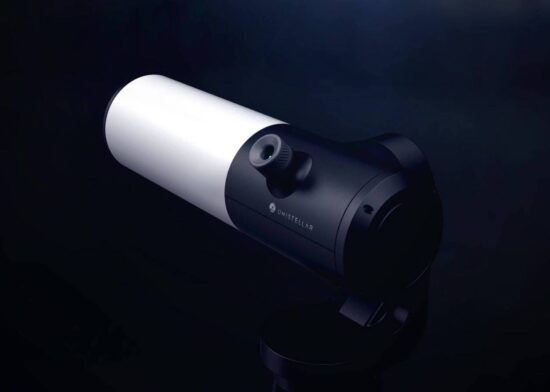 Nikon and Unistellar announced a new digital astronomical telescope camera eVscope 2 (both companies announced a joint development agreement a few months ago):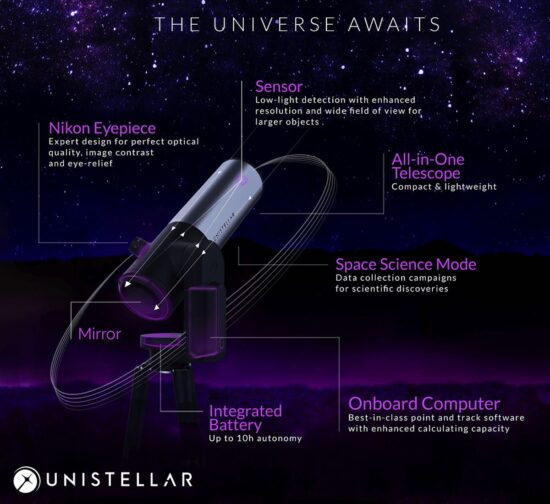 Integrated Intelligent Image Processing & Light Pollution Reduction
Autonomous Field Detection for set-up time under 1 minute
Nikon designed eyepiece
On-board computer with 35h of observation storage capacity for science missions
Motorized alt-az mount
Sturdy tripod with extendable legs and integrated level
Built-in battery with up to 10 hours battery life
Transportation backpack
App with 5.000+ objects catalogue and its future updates – available on iOS and Android systems (min requirement iOS 12 or Android 6, with touchscreen, GPS and Wi-Fi)
Unistellar Network membership
Press release: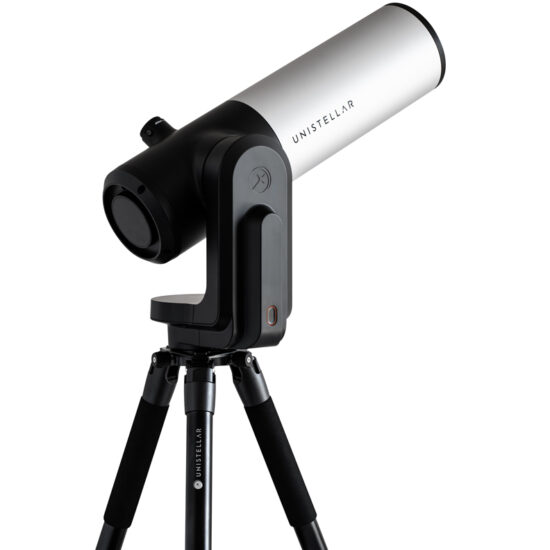 The digital astronomical telescope eVscope 2, created by combining the technologies of Nikon and Unistellar

Employing Nikon's electronic viewfinder (EVF) technology for a telescope eyepiece
TOKYO – Nikon Corporation (Nikon) announced a master joint development agreement for digital astronomical telescopes with Unistellar SAS, France (CEO: Laurent Marfisi, hereinafter Unistellar) in July 2021, and has been advancing innovative solutions to be provided for the consumer digital astronomical telescope field.

As the first product realized by combining the technologies and know-how of both companies, Unistellar is releasing the digital astronomical telescope, the eVscope 2. It employs electronic viewfinder (EVF) technology developed in the Imaging Products Business of Nikon, resulting in an eyepiece that achieves a level of visual definition and clarity that is unsurpassed in a consumer digital astronomical telescope.
Nikon and Unistellar will continue to contribute to the development of science by delivering the excitement of astronomical observation and raising people's interest in the universe.