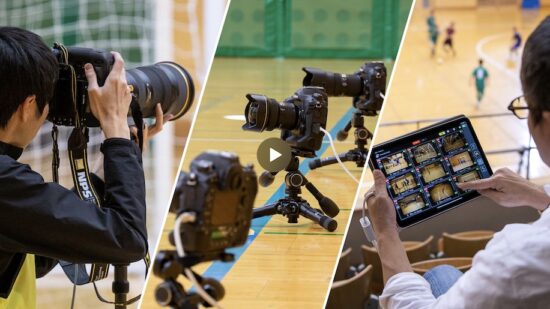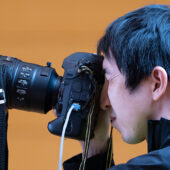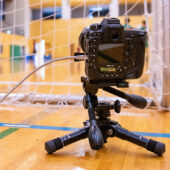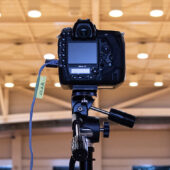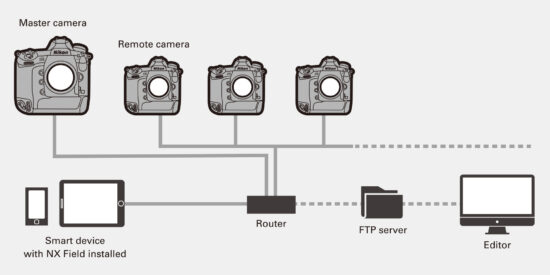 Nikon also released a new NX Field remote shooting system for professional agencies:
Press release: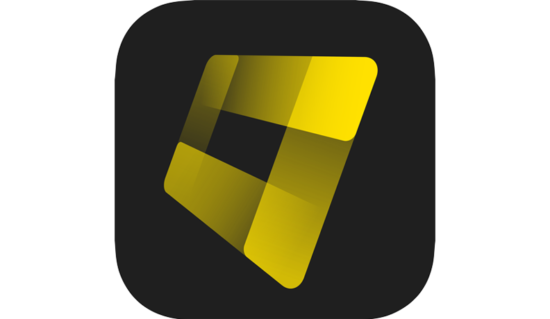 NIKON RELEASES THE NX FIELD REMOTE SHOOTING SYSTEM TO PROVIDE PROFESSIONAL AGENCIES WITH STABLE REMOTE CAMERA OPERATION AND SIMULTANEOUS HIGH-SPEED IMAGE TRANSFER
Nikon Inc. is pleased to announce that NX Field, a remote shooting and image transfer system designed for use by commercial and editorial agencies as well as wire services, is scheduled to be released on June 17, 2021. This solution will support those on the front lines of news, sports and event reporting by allowing its users to link multiple compatible Nikon cameras, operate and adjust settings, and automatically upload images captured with the cameras to an FTP*1 server.
This system is currently compatible with the Nikon D6 and Nikon D5 digital SLR cameras. Support for mirrorless cameras such as the Nikon Z 9, Z 7II, and Z 6II is planned for the future.
NX Field will be a scalable solution released by Nikon Professional Service (NPS), a Nikon program that offers extensive support and services to professional photographers throughout the world. The NX Field system consists of the dedicated camera firmware, which can be installed for a fee, as well as the NX Field app,*2 which can be downloaded to a compatible smart device/tablet.
When connecting multiple compatible Nikon cameras, the camera set as the master camera can simultaneously control the shutter release on up to ten remote cameras. The cameras can be connected via a wired LAN cable or wireless LAN*3.
Further, with the additional use of the NX Field app for smart devices, the shutter release on remote cameras connected via a wired LAN cable or wireless LAN can be controlled from the smartphone or tablet to which it is installed. The app can also be used to easily perform a number of tasks remotely, including checking the Live View through the lens, changing or confirming camera settings, and uploading images captured with the cameras. The user interface that pursues flexibility and usability streamlines the on-site workflow. The NX Field system supports remote shooting via the 5G high-speed communications standard or the internet *4, which, for example, can enable the remote operation of cameras positioned in Tokyo from an operator in New York.
What's more, the system enables the immediate and automatic upload of images captured with the master and remote cameras to an FTP server. When a wired LAN cable connection is used, the system is extremely stable and is not easily affected by external factors such as a lack of sufficient Wi-Fi signal or high Wi-Fi traffic.
By enabling the remote cameras to be positioned in places that people cannot easily access, such as at the finish line of a race, near a stadium ceiling, or in situations where the number of photographers allowed on site are restricted, NX Field supports the confident capture of decisive moments. The system, achieves immediacy in workflow with images captured from previously difficult perspectives and angles for greater diversity.
Nikon will continually update NX Field and support professional photographers' active on the frontlines of the reportage of decisive moments. View Nikon Stories for secrets behind development of the NX Field,
NX Field Primary Features:
Shutter release for multiple compatible remote Nikon digital SLR cameras can be synchronized with a single master camera.
The ability to use AF on remote cameras enables photo compositions that were previously difficult to achieve from conventional perspectives and angles.
Shutter release can be synchronized, camera settings can be adjusted remotely, and the view through the lens on remote cameras can be checked, all while uploading images at high speed to an FTP server.
Simple network configuration using wired LAN cable delivers excellent stability that is less likely to be affected by difficulties common with wireless networks.
Offers support for remote shooting and settings adjustment, as well as the uploading of images, via the 5G high-speed communications standard or the internet.
Works with the robotics of Mark Roberts Motion Control Limited (MRMC), a Nikon subsidiary, to reliably capture decisive moments.
Simplifies complicated workflows by using the dedicated NX Field smart device app to change settings on multiple remote cameras.
Using the master camera or dedicated NX Field smart device app enables the user to remotely check camera connection status, battery level, number of possible shots and image upload status.
The dedicated NX Field smart device app can also be used to restart the network functions on remote cameras and recover connections when networks fail.
Compatible Cameras
Nikon D6, D5 currently supported
Support for the Nikon Z 9, Z 7II, Z 6II, Z 7, and Z 6 is planned for the future.
Smart Device Models and OS Supported by the App
iPhone 8 or later, iPad Pro (2018 model) or later, iPad Air 4 or later
iOS and iPad OS (version 14.4 or later for both)