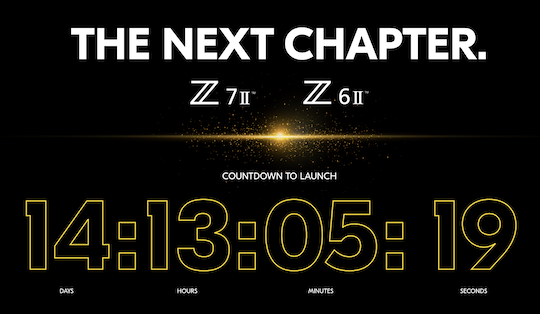 Nikon USA has a countdown on their website for the upcoming Nikon Z6 II and Z7 II mirrorless cameras ("The Next Chapter"). The official announcement will be on October 14th. No other information was provided.
I have been reporting for a while that Nikon will announce incremental updates to the current Z6/Z7 models in October.
I also reported that something may happen around September 29-30, but I guess we just got a teaser. The same post contains also the latest rumored Z6II/Z7II specifications.