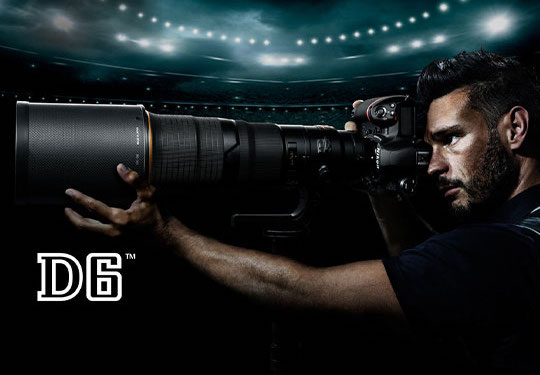 As I already reported, the Nikon D6 is now shipping to NPS members:
Dear XXXXX,

As a member of Nikon Professional Services (NPS), we would like to inform you that we are in receipt of your Nikon D6 NPS priority purchase request. We would like to take this opportunity to inform you that we will begin processing your order May 21, 2020 and would like to confirm the following order details. Please review the following information you provided as to the retailer on record for purchase:

B & H PHOTO & VIDEO

NOTE: Your order WILL NOT process until you have confirmed this information. To confirm, reply to this message; "ready to take delivery." Once you confirm, our team will reach out to B & H PHOTO & VIDEO and let them know your camera will ship from Nikon and arrive sometime between May 21, 2020 and May 30, 2020. Please feel free to communicate to the retailer in regards to your order. If for some reason you would like to delay receiving this camera until a later date, kindly let us know immediately. As an NPS member, you'll always have priority for items in high demand. Please note if you have requested more than one D6, our initial release will be for one camera only. Thank you for your continued support and genuine excitement for the Nikon D6!

Best regards,
Nikon Professional Services

For regular orders, the Nikon D6 will start shipping on May 21st:
NIKON INC. ANNOUNCES RETAIL AVAILABILITY OF THE FLAGSHIP NIKON D6 DSLR

MELVILLE, NY – Today, Nikon Inc. announced the retail availability of the new Nikon D6 DSLR, which was unveiled in February of this year. The D6 will be available in the U.S. starting on Thursday, May 21 for the suggested retail price (SRP) of $6,499.95* for the body-only configuration.

Whether on an assignment or in the studio, Nikon's flagship D6 DSLR always delivers. The D6 incorporates Nikon's most powerful AF to date, featuring a high-density system with 105 selectable cross-type AF points to help capture pivotal moments again and again, even in the most challenging conditions and environments. Since every second counts, the uncompromising D6 incorporates important upgrades to enhance photographers' workflow and accelerate file transfer capabilities, offering time-saving and customizable options during and after capture. Additionally, the D6 offers robust reliability, unrivaled low-light capability, amazing versatility, 4K UHD multimedia capabilities and a mechanical shutter frame rate that can capture at a blazing fast 14 frames-per-second (fps).
The Nikon D6 was announced in February and was supposed to start shipping in April, but was later delayed because of COVID-19.
Additional coverage of the Nikon D6 can be found here.
The Nikon D6 is now available for pre-order: Adorama | B&H | Amazon | WEX | Park Camera | Calumet | Camera Canada.
---
Check out the latest PhotogDeals on Twitter and Facebook