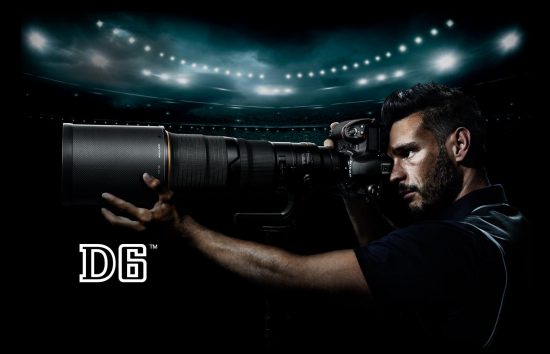 I don't think anyone should be surprised at that point, but Nikon delayed also the release of the new D6 DSLR camera until May 2020. This should not be a big problem since I believe the 2020 Olympics will be canceled as well. Here is the full press release:
Apology and Notice of Delay in the Release of the Nikon D6 Digital SLR Camera

MELVILLE, NY – Thank you for choosing Nikon for your photographic needs.
As a result of delays in the procurement of parts and components from a third-party cooperating company due to measures implemented in response to the spread of COVID-19, the release of the new Nikon D6 digital SLR camera, originally planned for March 2020, will be delayed. We sincerely apologize to our customers and all those concerned for any inconvenience this may cause.

We are now planning to release the Nikon D6 in May 2020 and will announce the new release date once it has been determined.
We will continue to closely monitor the situation and do our utmost to deliver this new camera as soon as possible. Thank you for your understanding and patience in this matter.
I already reported that the Nikkor 120-300mm f/2.8E FL ED SR VR, Nikkor Z 70-200mm f/2.8 S, and Nikkor Z 20mm f/1.8 S lenses were also delayed because of the coronavirus. Nikon now announced that the Nikkor Z 20mm f/1.8 S lens will start shipping on March 27th. The filter case FTC-01 will be released in May.
---