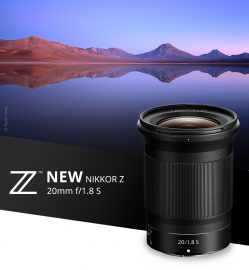 After the initial delay, there is still no shipping date for the Nikkor Z 70-200mm f/2.8 S lens. Amazon lists the shipping date as March 31:


The Nikkor Z 20mm f/1.8 S lens could also delayed - here is the email NPS sent out this week:
"We apologize for the delay of the NIKKOR Z 70-200mm f/2.8 VR S lens. We are currently making final adjustments as part of our production process in order to ensure the highest quality product. We will provide availability as soon as possible."
The Nikkor Z 20mm f/1.8 S lens was supposed to start shipping in March 2020
---
20mm f/1.8: Adorama | B&H | Amazon | WEX | Park | Calumet
70-200mm f/2.8: Adorama | B&H | Amazon | WEX | Park | Calumet | Canada