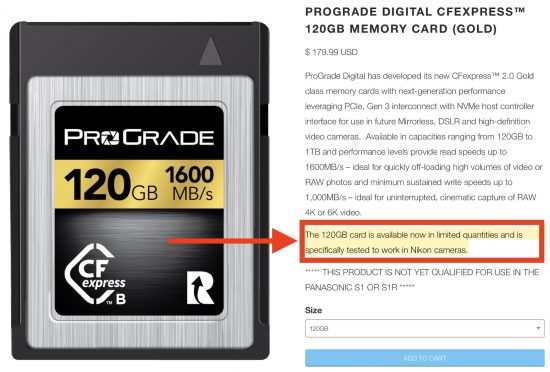 The ProGrade Digital 120GB CFexpress 2.0 memory card has been tested and it's working with Nikon cameras according to the product listing at progradedigital.com:
"The 120GB card is available now in limited quantities and is specifically tested to work in Nikon cameras"
The 120GB version is the only ProGrade CFExpress card with that note.
ProGrade CFExpress memory cards are available for pre-order at B&H.
The latest Nikon Z6/Z7 firmware update added support only for the new Sony CFExpress memory cards.