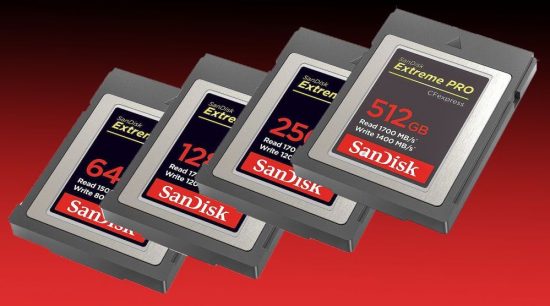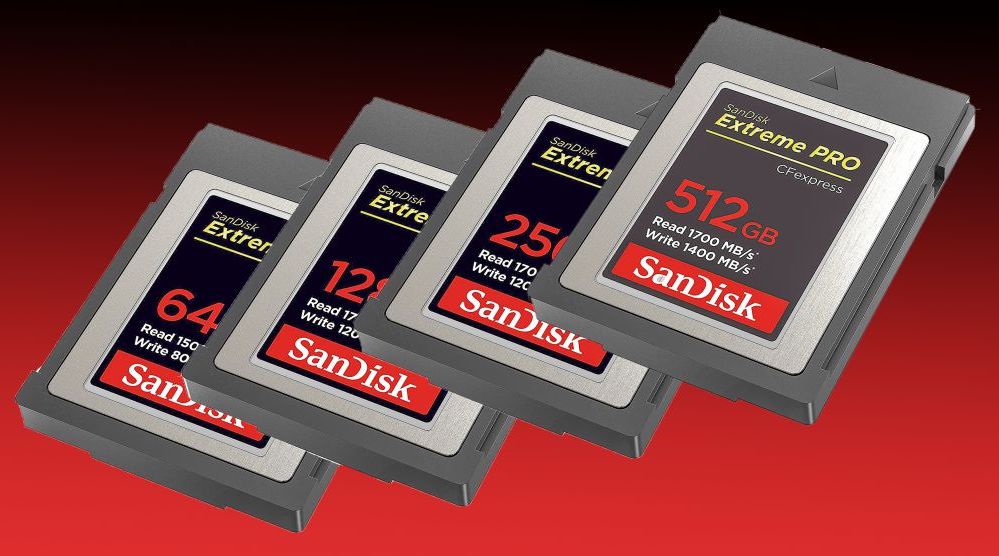 There have been some reports online that SanDisk CFexpress memory cards are compatible with the Nikon Z camera. Alik Griffin tested the SanDisk 64GB CFexpress card ($149,99) with the Nikon Z6 and had several problems:
I got a 64GB Sandisk Card. It gives me a lot of issues with lockups and errors and I don't recommend anyone buy Sandisk CFexpress cards at the moment. At least not the 64GB size. I've seen some people report that their Sandisk CFexpress cards are working fine, so it's possible the 128GB cards are working but definitely not the 64GB cards. CFexpress cards operate at different speeds with different sizes, so it seems like there is a lot of firmware work Nikon will have to do to get everything going smoothly.

The speed the Sandisk CFexpress card was slightly slower than the XQD cards. This is likely again due to the firmware not being optimized for the card. However, I don't expect to see any significant improvements to CFexpress speeds even with the Sony cards since there is likely a PCIe 2.0 hardware bottleneck in the Z cameras. But I'll let you know when the Sony cards come in.

Also, CFexpress cards will not work in my Sony XQD reader. I'm unable to get a reader yet but I will test speeds as soon as they come in as well as some more tests with more cards as they become available to me. So anyone buying CFexpress cards might want to pickup a good reader especially if they want to take advantage of CFexpress read speeds for transferring files.
Here is another update from a reader:
I got a SandDisk 128GB CFExpress card this morning and put in my Z7. The first format takes a little bit. I thought maybe it wasn't working but it formated fine. I did a short experiment to see how many RAW shots it would take until it slowed down. On the CL setting at 5/sec I got 33-34 shots. At 4/sec I got 42 shots. Using CH at 5/sec I got 32 shots and using CH* got 20-21 shots before the buffer filled. The buffer empties in 5-7 seconds at all of the above settings (my estimate)! I'm impressed.
SanDisk CFexpress are now in stock at Adorama, B&H, Amazon US, Amazon UK, Amazon France, Amazon Italy and Amazon Spain.