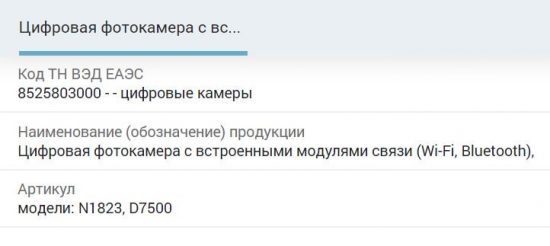 Nikon registered a new camera in Russia under the code name N1823 (equipped with Wi-Fi and Bluetooth obviously). It is not clear yet if the N1823 will be mirrorless, DSLR or compact camera.
Update: N1834 has been registered also with Taiwan NCC. The battery is EN-EL20a (for Nikon V3), the AC adapter is EH-73P (for Coolpix cameras), and the USB cable is UC-E21. The camera is compatible with Speedlight SB-500, Stereo Microphone ME-1 and remote controller MC-DC2:

All previously registered Nikon cameras can be found here.
Via Nokishita
---
The first Black Friday deals are already here