This new Alotech camera bag is now listed for funding on Kickstarter – "designed for wildlife photographers by wildlife photographers":
Contouring to fit the natural curve of your spine (see ya later, back pain!)
Adjustable suspension system to fit ALL torsos the right way, whether you're 5'1" or 6'7"
Immediate access to essential gear, so you never miss a shot
Strategically-placed ventilation, to make hotspots and back sweat a thing of the past
Clever weight distribution technology so 40 pounds of gear feels like 15 by shifting the weight off your shoulders and onto your hips
An independently rotating harness system (trust us – it's hard to say, but great to have!) that significantly reduces side-to-side sway so you're more comfortable and stable on rough terrain
Tripod carry to suit your preference (seriously, there are 4 different options); all positioned so you never have to unstrap your tripod to access the main compartment
An easy-store interior, that has a home for everything (no more equipment hide-and-seek!)
Durable, waterproof fabrication that protects your gear, even in the harshest conditions
Quick-clean, velcro-free interior so you never have to worry about dirt or sand damaging your equipment
Here are some of the bag's features: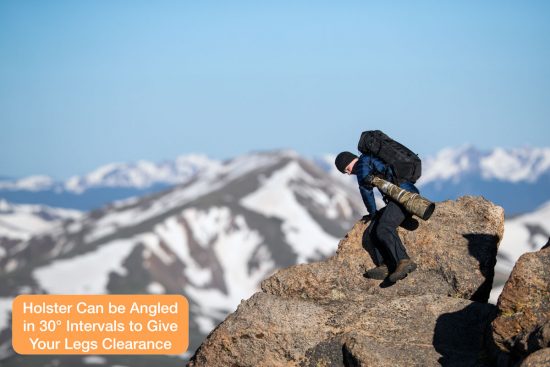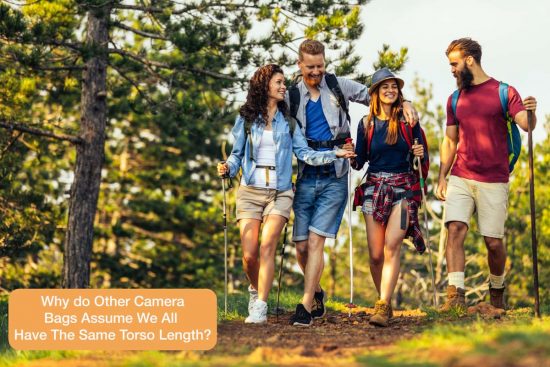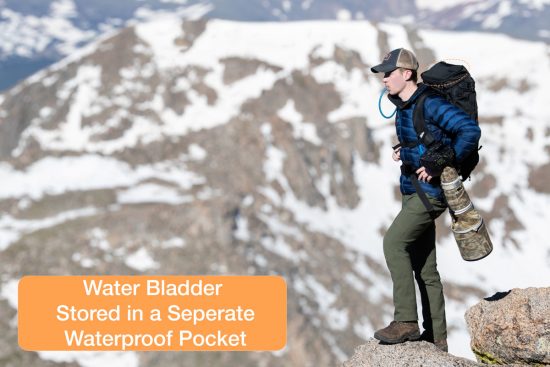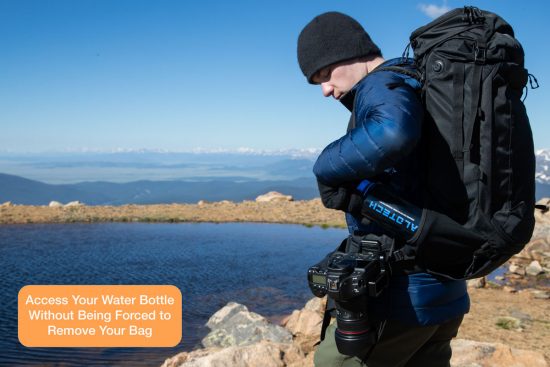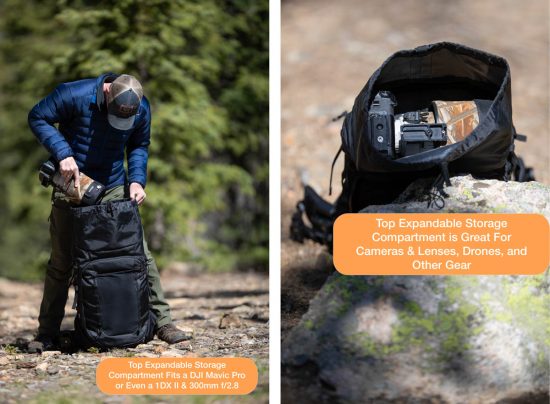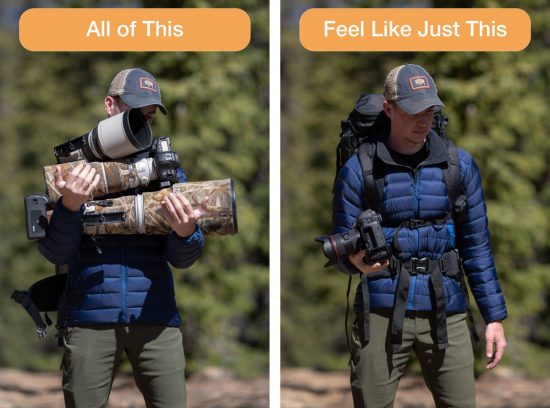 Here is a comparison with other camera bags:


Additional information can be found on Kickstarter.