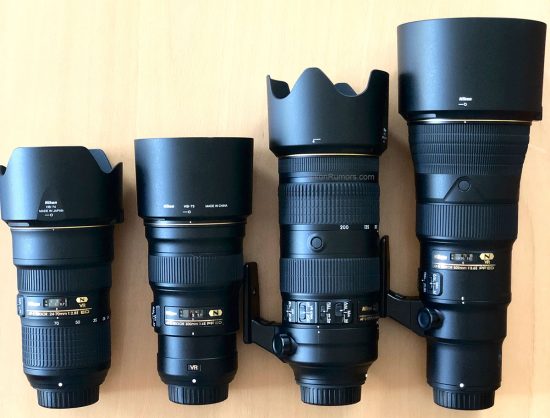 Amazon removed the order option for the Nikon AF-S Nikkor 500mm f/5.6E PF ED VR lens (the lens no longer appears in the search results) and canceled existing pre-orders: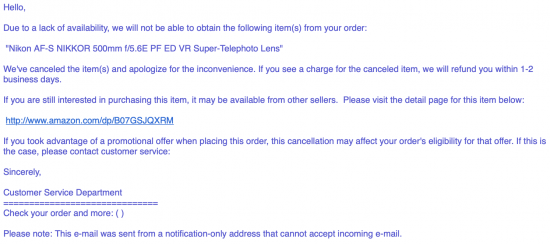 This is not the first time Amazon is canceling existing pre-orders because they cannot fulfill them in a certain period of time. If you have an exiting pre-order with Amazon, I strongly suggest you place another one with Adorama or B&H.
Previous coverage of the Nikon AF-S NIKKOR 500mm f/5.6E PF ED VR lens can be found here.