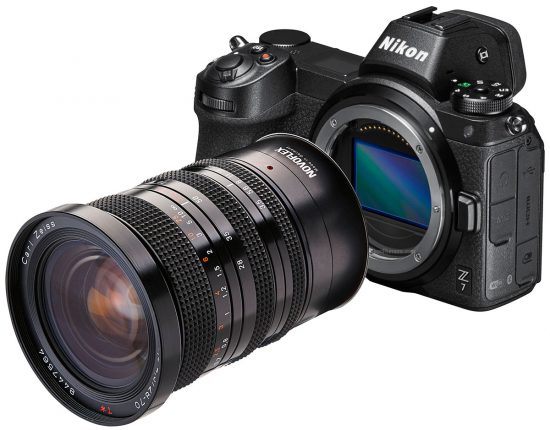 Novoflex officially announced their new line of lens adapters for the Nikon Z cameras (previously reported here):
Novoflex lens adapters for Canon EOS R and Nikon Z cameras
New adapters for old lenses
The Novoflex lens adapters are highly appreciated by numerous photographers around the world. Novoflex lens adapters do not only enhance the photography of creative image makers but also give a "second life" to many vintage lenses. There is hardly any camera-/lens combination for which the Memmingen manufacturer does not offer an adapter solution. Not without reason the lens adapters "Made in Germany" belong to the top-sellers in the Novoflex assortment. The accessory specialist now launches adapters for the brand new Canon EOS R and Nikon Z cameras.
As with all Novoflex products, the new lens adapters have been built up to the highest quality standards. Of course, the large diameter mount of both cameras has been taken into full consideration. All adapters offer a high precise correction of the flange focal distance to permit focusing to infinity. In addition, the versions for Minolta AF/Sony Alpha, Nikon F and Pentax K have a built-in aperture control and can even be used with lenses which do not come with an own aperture control ring.
The Novoflex adapters for Canon EOS R and Nikon Z cameras are available for the following lens types: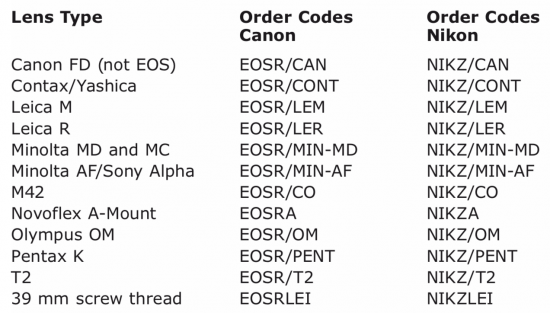 The new lens adapter lines will be available as of November, 2018. The Adapter Finder on the Novoflex homepage www.novoflex.de shows all available adapters for nearly every camera-/lens combination.
Novoflex adapters are available for sale at Adorama, B&H and Amazon.