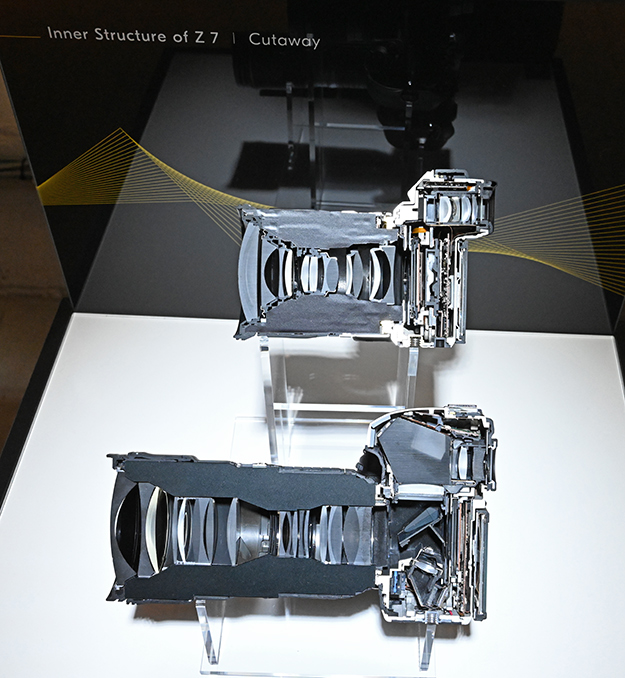 Imaging Resource published their interview with three Nikon engineers – a lot of interesting information as usual, here is a quick recap:
Nikon Z7 sensor image quality on-par with the D850.
The new EXPEED 6 processor is one generation ahead of the processor inside the D850.
Nikon Z7 JPEG quality is better than D850.
F-mount lenses mounted on a Nikon Z camera with the FTZ adapter should focus as quickly and accurately as on the D850.
The Nikon Z mirrorless cameras refrain from using contrast-detect AF when an F-mount Nikkor lens is mounted: they use phase detect AF (PDAF) exclusively with F-mount optics.
The engineers said that the "D850 and D5 would still likely be photographers' first choice for sports photography".
Nikon Z video AF performance is significantly better than previous Nikon DSLR cameras.
The Nikon Z7 doesn't have any cross-type AF points, they're all single-axis.
The upcoming Nikon Z-Noct-Nikkor 58mm f/0.95 lens is just the beginning: one of the engineers said that their goal was actually more ambitious and the 58mm f/0.95 lens was just a "current point".
Cheaper (non-S) mirrorless lenses will be announced in the future (probably with a cheaper Nikon Z camera).
The Nikon Z6 reads out all pixels for video in the 16:9 image area
The Nikon Z7 doesn't read out every pixel in full-frame mode (only in DX crop mode).