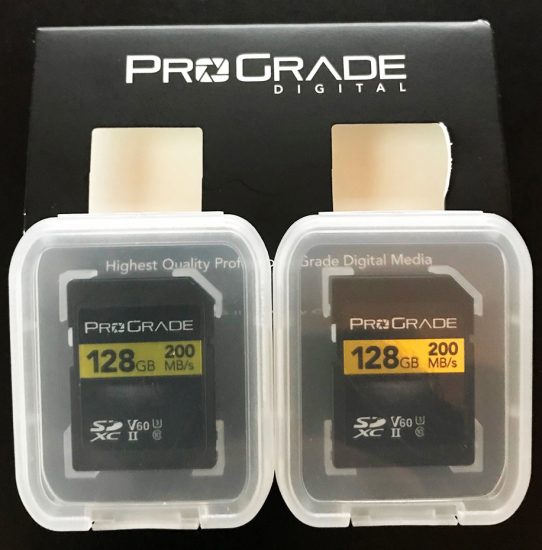 ProGrade Digital is a new memory card company started by former Lexar executives that recently began producing professional-level CFast 2.0 and SDXC UHS-II memory cards and card readers.
ProGrade memory cards are currently listed for sale on Amazon US and are already shipping – a reader just sent me the above picture of the ProGrade Digital SDXC UHS-II model he received yesterday.
ProGrade memory cards will be sold also at B&H Photo.
For now, I have not seen any comments or plans for ProGrade to produce XQD memory cards (the current Lexar XQD memory cards were recently discontinued).
Update – for now, ProGrade has no plans to produce XQD memory cards: