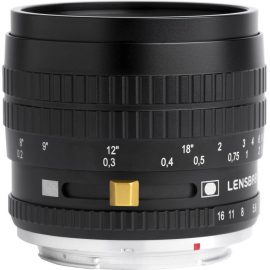 I somehow forgot to cover the new Lensbaby Burnside 35mm f/2.8 lens for Nikon F-mount that was announced last week. Here are the specs:
Aperture Range: f/2.8-16
6 blade internal aperture
8 blade secondary internal aperture for the effect slider
Minimum Focus Distance: 6 inches
Maximum Focus Distance: Infinity
62mm filter threads
Focus type: Manual
Size/ Weight: 13.2 oz (374.21g)
6 multi-coated glass elements, in 4 group
Lensbaby Burnside 35mm f/2.8 lens sample photos:
Press release:
Lensbaby Delivers a Modern Take on Classic Lenses with the Burnside 35
Portland, OR (February 15, 2018) – Lensbaby—makers of award-winning creative effects lenses, optics and accessories—announces the launch of an entirely new kind of creative effects lens, the Burnside 35.
The first ever wide angle adaptation of the Petzval lens design, this 35mm f/2.8 lens creates images with a large, bright central area of sharp focus and striking color rendition surrounded by variable, swirling bokeh and vignette. It also features an effect slider that operates as a second internal iris that changes the shape and amount of swirl in the bokeh; all while adding or removing vignette and center brightness.
Burnside's 35mm focal length lets you capture a scene at a normal-wide perspective with a dimensionality that makes your subject jump off the page. This lens opens up a new world of creative possibilities for those shooting street photography, landscapes, environmental portraits and more.
"The Burnside 35 is one of the most versatile Lensbabies we've made," said Lensbaby Chief Creative Officer and Co-Founder Craig Strong. "It gives you the ability to have a strong or subtle creative effect in a single lens, a lens you might just keep on your camera all day long."
Adding to the Burnside 35's versatility is the radical, new effect slider that can be used to add center brightness, in-camera vignette and adjust bokeh detail. You can toggle the gold-anodized effect slider on the barrel of the lens to create variable balance and harmony between center brightness, bokeh and vignette. The effect slider features a four-stop range of vignette and bokeh enhancement so you can dial in the exact look that appeals to you.
Burnside 35 joins Lensbaby's lens lineup as an all-metal, non-tilting lens similar to their bestselling Velvet series. Made specifically for full frame and crop sensor cameras, this lens is compatible with Canon EF, Nikon F, Sony A, Pentax K, Micro 4/3, Sony E, Fuji X and Samsung NX.
Via SonyAddict