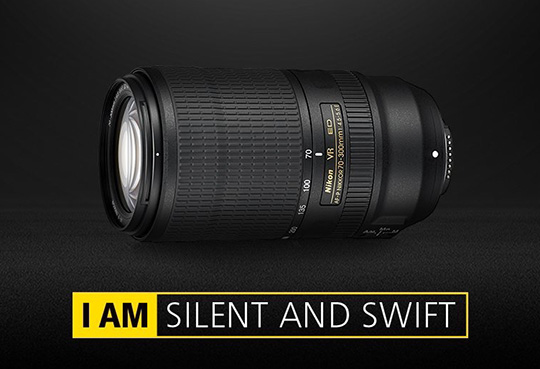 I keep receiving questions from readers about Nikkor AF-P lenses compatibility with older Nikon DSLR cameras – the short answer is: they are not compatible. Here is some additional information:
"The number of cameras compatible with AF-P NIKKOR lenses is limited. Even for compatible cameras, firmware update may be required*. Fully compatible models: D850, D500, D7500, D5600, D5500, D5300*, D3400, D3300* and later models

Compatible models with limited functions: D5, D810 series, Df, D750, D7200, D7100, D5200, Nikon 1 series with the FT-1

Incompatible models: D4 series, D3 series, D2 series, D1 series, D800 series, D700, D610, D600, D300 series, D200, D100, D7000, D5100, D5000, D90, D80, D70 series, D3200, D3100, D3000, D60, D50, D40 series, film cameras" (source: Nikon Support)
For more information, see the Nikon Lens Compatibility Chart.
Nikon currently has the following Nikkor AF-P lenses:
AF-P DX NIKKOR 10-20mm f/4.5-5.6G VR
AF-P DX NIKKOR 18-55mm f/3.5-5.6G (VR and non-VR version)
AF-P DX NIKKOR 70-300mm f/4.5-6.3G ED (VR and non-VR version)
AF-P NIKKOR 70-300mm f/4.5-5.6E ED VR (the only full frame AF-P lens)
Additional info on Nikkor AF-P lenses:
There are two types of Nikon lenses that have a built-in focus motor: AF-S lenses and AF-P lenses. Lenses that do not have a focus motor incorporated into it are simply called AF NIKKOR lenses.

AF-P lenses use a "Pulse" motor or "Stepping" autofocus motor and are even quieter and smoother to autofocus than an AF-S lens, making these lenses ideal when shooting video with a DSLR.

Consumer DSLRs that do not incorporate a built-in focus motor, therefore need to use an AF-S or AF-P NIKKOR lens to get the full autofocus capabilities from the lens.

The newer AF-P lenses let you set certain settings from the camera's menu system, such as VR (Vibration Reduction) and the AF/MF mode. Older lenses have switches on the lens barrel for turning VR on and off, as well as switching between manual focus mode and AF mode.

Because the focus mode and VR are set using the camera menus, not every Nikon DSLR is compatible with AF-P lenses, and those that are may need to have their firmware updated so they'll show the correct menu items. (source Nikon USA)