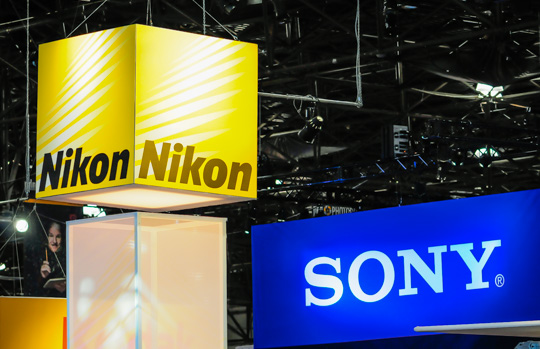 Today Nikon issued a press release claiming the #1 spot in the full frame camera market during the 2017 holiday shopping season, which pretty much confirms what I reported last October.
The Nikon D850 is still out of stock in the US. The latest shipping dates for existing pre-orders are:
Amazon: now shipping to pre-orders placed on January 6th
Adorama: now shipping to pre-orders placed on January 12th
B&H: now shipping to pre-orders placed on December 28th
Here is the full press release from Nikon USA:
Nikon Inc. Achieves #1 Spot in Full Frame Camera Market During Important 2017 Holiday Selling Season
Market Bolstered by Exceptional Demand for the Award-Winning Full Frame (FX-format) D850 DSLR
MELVILLE, NY – Imaging leader Nikon attained the #1 position for both market share and revenue for December 2017, in the full frame digital camera with interchangeable lens (DCIL) category in the U.S.1The overwhelming success of the powerful new Nikon D850 DSLR as well as the acclaimed D750 DSLR helped contribute to the brand's strong growth within the full frame camera segment for December 2017. According to The NPD Group, Nikon achieved double-digit unit and dollar sales growth within the full frame camera segment in December 2017 vs. December 2016.2This market category comprises all full frame digital cameras with interchangeable lenses (DCIL), including DSLR and mirrorless cameras. December is a significant month for sales because of the large volume of units sold during the holidays; industry-wide, DCIL full frame unit sales for the month of December 2017 were almost equal to unit sales from January through March of 2017, according to The NPD Group.3"Nikon has returned to an emphasis on high-end products for advanced and professional users. These users appreciate Nikon's full frame offerings because of their amazing image quality, reliability, low-light capability and high-speed performance," said Bo Kajiwara, President and CEO, Nikon Inc. "Nikon is an innovative, diversified company with a clear, long-term strategy to thrive into 2018 and beyond."
Since the beginning of 2017, the camera industry has seen strong growth in the full frame segment, with consumers gravitating toward Nikon's innovative offerings for advanced and professional photographers. The month of December alone saw an overall increase of 69% in units and 59% in dollars compared to the same period in 2016.2 Nikon specifically experienced an 81% increase in units, and 88% growth in dollars for this segment.2For the month of December, the top two selling DSLR cameras in this segment were the Nikon D750 and the Nikon D850.4 There has been exceptional demand for the extremely versatile, highly acclaimed D850, which is the ultimate combination of speed and resolution. This 45.7-megapixel full frame DSLR is a tool for serious photographers with robust construction, unparalleled imaged quality and proven reliability. Both the D850 and the D750 have won a myriad of industry and consumer accolades, and both are perfectly complemented by the vast NIKKOR lens system, which offers the best in optical excellence.
"Premium segments are leading the imaging market, as consumer demand for features like full frame are on the rise," said Ben Arnold, executive director, industry analyst for The NPD Group.
Kajiwara also added, "We want to sincerely thank our customers and our fans for making this achievement possible."
1- The NPD Group Inc., U.S. Retail Tracking Service, Detachable Lens Camera, Full Frame, Based on unit and dollar sales, Dec 2017
2- The NPD Group Inc., U.S. Retail Tracking Service, Detachable Lens Camera, Full Frame, Based on unit and dollar sales, Dec 2017 vs. Dec 2016
3- The NPD Group Inc., U.S. Retail Tracking Service, Detachable Lens Camera, Full Frame, Based on unit sales, Dec 2017 vs. Jan- March 2017
4-The NPD Group Inc., U.S. Retail Tracking Service, Detachable Lens Camera, Full Frame, Based on unit sales, Dec 2017