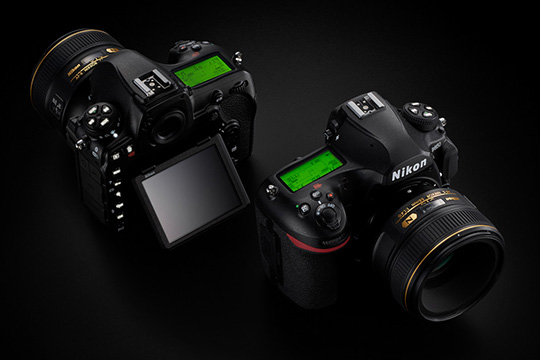 I was told that a large shipment of Nikon D850 cameras is hitting US stores this week. Based on input from readers, Amazon is currently shipping D850 pre-orders placed at the end of September.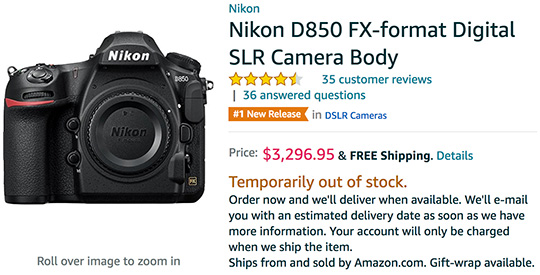 The Nikon D850 Amazon listing now says "Temporarily out of stock" instead of the previous "Shipping in 2-4 months". It seems that the current waiting time at Amazon is around 30 days.
The latest updates from the Nikon D850 Facebook group are that B&H is still fulfilling D850 pre-orders placed in late August (the last shipped pre-order I saw was placed on August 25th at 10pm). The B&H product listing doesn't provide an estimated time of shipping.
---
Check D850 availability: B&H | Adorama | Amazon | BuyDig | Cameta | Focus Camera | eBay | WEX | Jessops