NRC Taiwan has done some amazing Nikon lens restoration work in the past. Logically, the first thing they did after they got their Nikon D850 camera was to take it apart and put it back together. They also documented the entire process – see the pictures in this post in order to appreciate the level of engineering involved in making the D850. I will add the detailed translation next, here are the main points:
Update: Additional pictures of the D850 sensor are available here.
The design of D850 from repairing point of view is state-of-the-art.
The CPU chips are from Toshiba and made in Taiwan.
The front panel of D850 is all magnesium alloy. For D810, the lens release button underneath is carbon fiber, which makes the D850 more endurable on that part.
NRC claimed that due to the more durable design of D850 and based on their repairing experience, the D850 would NOT have the issues like:

D600: dust problem
D750: backlight problem and high speed shutter error problem
D800E: focusing problem
D810: panel broken and lens release button broken problem

Shutter quality: obviously better than D600 and D750. D800E, D810 and D850 are similar materials, but D850 is a step above the D810. D850's shutter is all metal.
Front panel quality: D600, D750 and D810: Magnesium alloy + Carbon fibers. D800E and D850: full Magnesium alloy. So D800E and D850 are more durable than D600, D750 and D810. However, NRC also stated that magnesium is not always perfect, it is more prone to salt water and shock.
NRC said that D850 is easy and joyful to disassemble. However, it would be very difficult to calibrate the camera after assembly. It takes 1 hour for just calibrating using their own program and advise us not the disassemble if you do not know how to calibrate.
Nikon D5 internal design is still better than D850, but D850 is an obviously worthy upgrade from D610, D750 and D800E.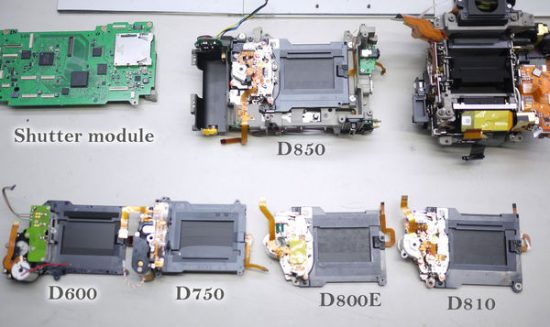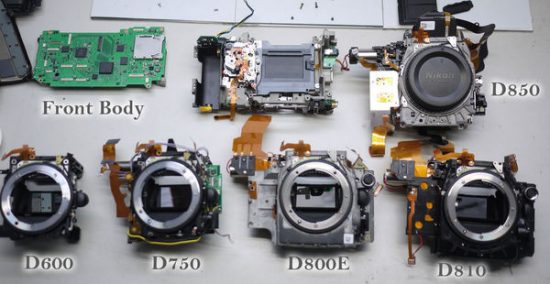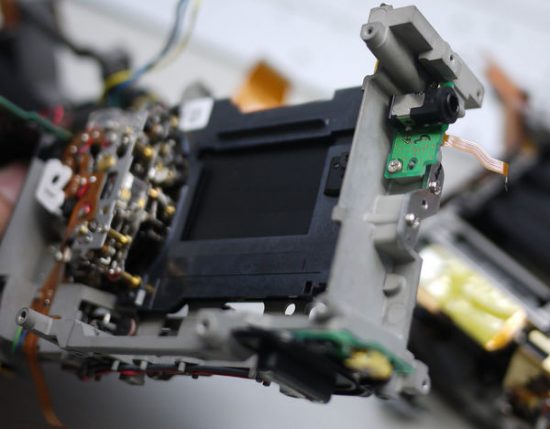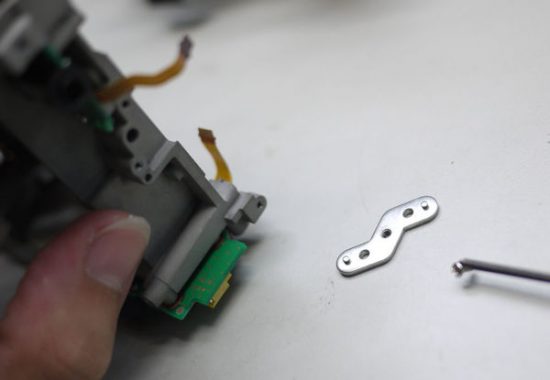 Pictures credit: NRC Taiwan and used with permission.
---
Check D850 availability: B&H | Adorama | Amazon | BuyDig | WEX | Jessops
Facebook: Nikon D850 Page | Nikon D850 Group