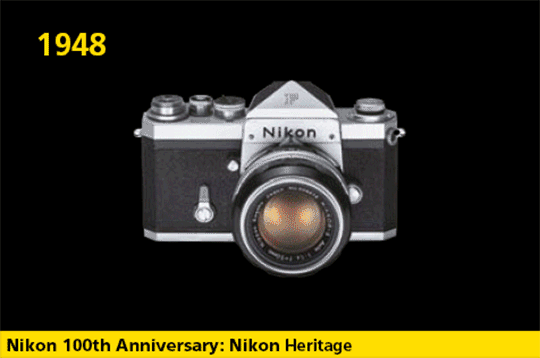 In many parts of the world it's already July 25th – the day Nikon turns 100 years old.
Nikon issued a press release with a message from the President of the company Kazuo Ushida:
For the past 100 years, consumer demand has called for convenient products that enhance daily life, and Nikon answered with its manufacturing skill and knowledge. However, society and consumer needs are rapidly changing today. We would like to effectively respond to these needs with the world's highest-class opto-electronics, precision technologies and solutions.

The difference from our past strategies is that we will offer not only products, but also ideas and solutions as well. Nikon will be reborn as a solution company providing superior technologies and ideas, holding "light" as our core competency.

Since the company was established in 1917, Nikon has cultivated its status as a pioneer of optical technologies in Japan and overseas. Guided by our corporate philosophy of "Trustworthiness and Creativity," we provide a wide range of technologies, products and services globally by harnessing our advanced technologies, the core of which encompasses opto-electronics and precision technologies. We are proud to celebrate our 100th anniversary on July 25th 2017, and have adopted a new vision for the future in this anniversary year.

Nikon also published their new vision:
Unlock the future with the power of light.
Unleashing the limitless possibilities of light.
Striving to brighten the human experience.
Focused, with purpose, on a better future for all.
THIS IS THE ESSENCE OF NIKON

Nikon will hold two fan meetings in Tokyo (August 26th) and Osaka (September 2nd).
That is all for now – no word on any new products or upcoming announcements. We are all still waiting for Nikon to "unlock the future" and to "unleash their limitless possibilities".
UPDATE: Nikon just announced the future development of the D850 DSLR camera.
Here are a few videos to celebrate 100 years of Nikon: