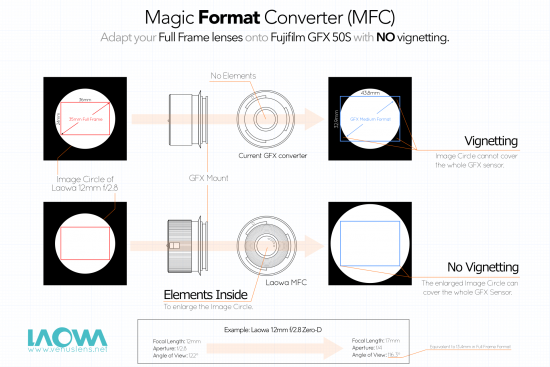 → You can now use Nikon full frame lenses on the Fuji GFX medium format camera without vignetting with the world's first Laowa lens adapter that can enlarge the image circle of full frame lenses.

→ Photonstophotos: Sony a9 vs. Nikon D5 vs. Canon 1D X Mark II comparison (more info available here).
→ The first adjustable pinhole lens for DSLR cameras is now on Kickstarter (with pinhole sizes of 0.1mm, 0.15mm, 0.2mm, 0.25mm,0.3mm, 0.35mm, 0.5mm and 0.8mm)

→ Global action camera market expected to grow 15% through 2021 (full press release).