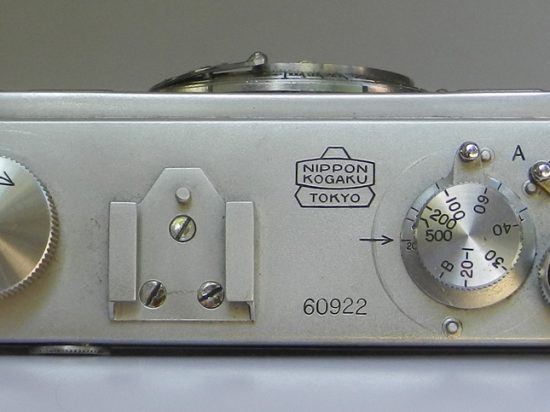 Update: the pictures shown by Westlicht for the first known Nikon I camera had a serial number 60924 and not 60922 as mentioned in their description. No sure what is going, but I was told that #60924 is not a complete original and has repair parts (it should have internally 3 exact same numbers and it has only two numbers and they are not the same). The above picture actually shows the first known Nikon I camera with serial number 60922.

I usually cover the Westlicht camera auctions on LeicaRumors because they have a lot of interesting Leica gear, but this time they have a Nikon I rangefinder camera (No. 60924) from 1948 that is the earliest known surviving production Nikon in the world. The starting price is €90,000 (almost $100,000) and the selling estimate is for €160,000-180,000 (almost $200,000). Here is the description and a few more pictures: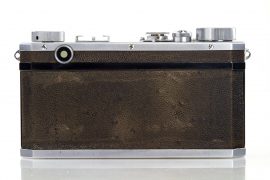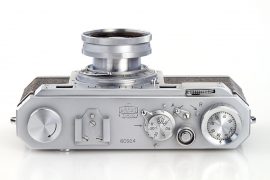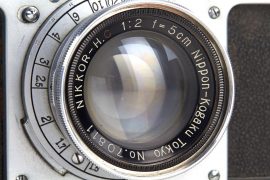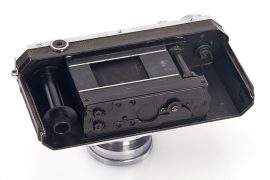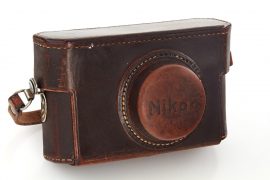 The earliest known surviving production Nikon in the world! Nikon started in March 1948 to assemble (with serial number 60922), the offered camera is one of two cameras made in April 1948 and the 3rd of all Nikon production cameras. It comes with the original early Nikkor-H 2/5cm no.70811 (with matching Nikon cap) and is still in fantastic original condition. As all very early cameras it has the "8" screw front plate and sharp corner edges on top plate. The camera has still the original shutter. The interior shows the single pair of guide rails, with removable take-up spool. The baseplate with large 'MADE IN OCCUPIED JAPAN' engraving. It comes with the original everready case. Published in: 'The Complete Nikon rangefinder System' by Robert R. Rotoloni (ps 51-59), 'Nikon 100 Anniversary' by Uli Koch (p 68) – from the collection of the famous Japanese collector Tad Sato.
Here are some more Nikon highlights from the upcoming Westlicht auction (you can browse the online catalog here):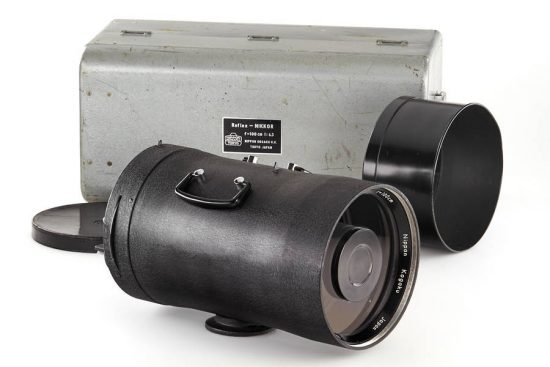 Reflex-Nikkor 6.3/100cm black, c. 1959, No. 100634
The rarest production Nikon RF lens for use with reflex housing (only approx. 10 lenses were produced, starting with serial number 100631, less are known to exist). The lens has two movable handles on the top of the corpus and an impressively large hood which can be space-saving set up vice versa in the case. The magnification to the standard focal length of 5cm is 20x factor. In top condition with clean optics, leather front cap and with matching grey metal case.
Starting price: EUR 16,000

Stereo-NIKKOR 3.5/3.5cm outfit, 1956, No. 242057
Extremely rare complete outfit with Stereo-Nikkor 3.5/3.5cm no.242057, cap, prism no.679082 (small glass chip in right edge), special hood, original Stereo L38 filter, Nippon Kogaku Tokyo Stereo finder no.235267, special Nikon metal film spool, fitted leather case stamped 'NIKON STEREO EQUIPMENT NIKON KOGAKU TOKYO' – in excellent condition – the highlight of every Nikon collection
Starting price: EUR 20,000

Nikon F NASA, c. 1963, No. 10
Extremely rare black anodized demonstration (DUMMY or display) camera with special motor drive, the body engraved 'P/N SEB33100772-  S/N 10, Photomic FTn finder engraved 'P/N SEB33100008-003 S/N 10', back door inside engraved 'P/N SEB33100772-  S/N 10' (not closing properly), with matching black anodized DUMMY Nikkor-S 1.2/55mm no.800014 engraved 'P/N SEB33100009-301 S/N 1014' – see a similar camera illustrated in Uli Koch 'Nikon F – The Camera' on p.109-116, this camera is shown in Uli Koch's new book "Nikon 100 Anniversary" page 304
Starting price: EUR 15,000