I will be traveling in the next few days and will have limited Internet access. In the meantime enjoy this guest post by Arash Taheri (arashtaheri.com) who is a professional music photographer and an ambassador for Nikon Norway:
My name is Arash Taheri and I am a music photographer based in Oslo, Norway. For the most part I cover the hard rock, progressive rock and metal scene, and work as a photographer and writer for the Norwegian music magazine "Norway Rock Magazine". In 2001 I grabbed my first Nikon and have been shooting with their pro models ever since.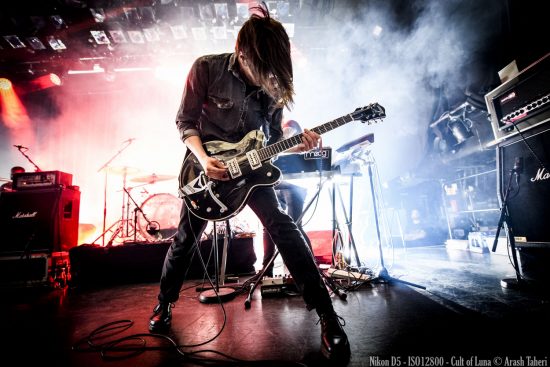 Nikon Norway contacted me as soon as their first batch of Nikon D5 and D500 arrived. They know I shoot a lot of concerts in challenging conditions and were eager to get my feedback. When the cameras arrived, there was no holding me back and I shot seven concerts in five days with the D5, and one with D500. The bands I photographed were Baroness, ChrisCornell, Wolfmother, Motorpsycho, Cult of Luna and Amaranthe".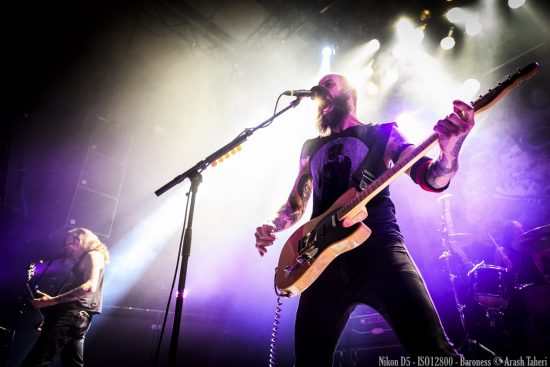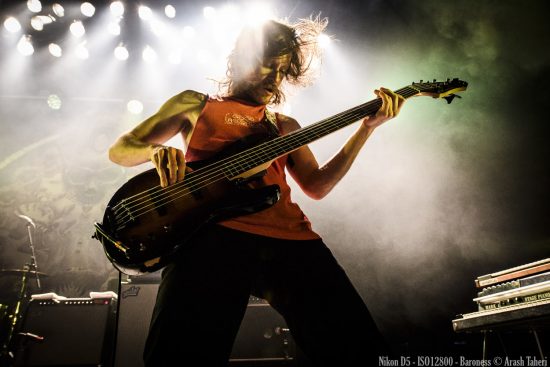 My impressions from shooting those gigs are almost hard to put into words. The short version is that I am very impressed. Low light performance is key in my line of work and as many of you know, Nikon really pushed the low light boundaries with the release of their D3. They even made it 1,5 stops better with the D3s. With the D4/D4s, there was not much progress regarding high ISO and noise control. In low light the D3s was still better, but D4/D4s had better dynamic range. Until Nikon D5 came along, D3s was the king of darkness and my all-time favourite camera, which produced magnificent low noise concert shots week after week. For a while I shot the D4s, but sold it because I liked the D3s files better. At ISO 3200 and 6400 it delivered the most amazingly clean files. The Nikon D3s has now finally been dethroned and Nikon D5 is a worthy successor, the new lord of darkness.

What is truly amazing with the Nikon D5 is that I can comfortably shoot concerts at ISO 12800, just like I am used to with the D3s at 3200, knowing that the result is shots with super low noise. That gives me the possibility to crank up the shutter speed to 1/400, 1/500 and 1/800, and with apertures F4 and F5 in the same tiny, badly lit venues where I could barely get 1/250 at F2.8 with the previous cameras. With fast shutter speeds and the lens stopped down the D5 allows me to better freeze the fast moving metal musicians and get the depth and sharpness I want. This discovery alone was enough for me to order two Nikon D5 and sell my beloved and venerable D3s'es. During my first concerts with the D5 I shot with ISO 6400, 12800, 25600, 32000 and 51200, and they all look insanely good. Super sharp, with lots of detail and state of the art noise control. The noise characteristics are very pleasing, reminiscent of analog. This goes for both the D5 and D500.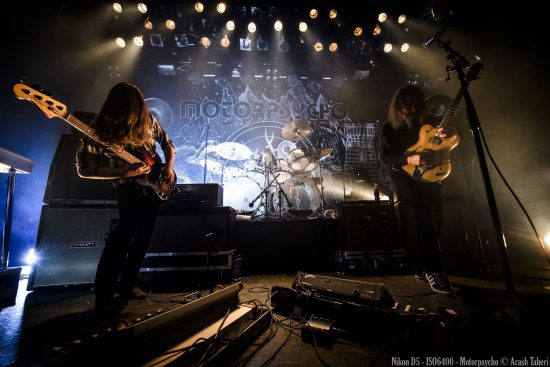 Despite the new sensor and excellent noise control on high ISO, the most noteworthy new feature is the AF Multi-CAM 20K Module. This new autofocus system is magnificent. It has a dedicated chip that handles the autofocus so the main Expeed 5 processor can focus on the image processing. Nikon claims that the center focus points work down to -4 EV and the outer points down to -3. They sure deliver on their promise. The AF nailed every frame I threw at it, in many difficult and challenging lightning conditions. During tracking the focus points felt like glue on the subject. From terrible, pure red stage lights combined with smoke, to strobe lights and fast moving musicians moving back and forth. I would usually get lots of out of focus shots before, but this new AF system handled it effortlessly. This even impressed me more than the promised low noise. What Nikon has done here with the auto focus is a statement that Nikon D5 is truly the next generation DSLR. The fact that they include this module in the D500 is also very exciting.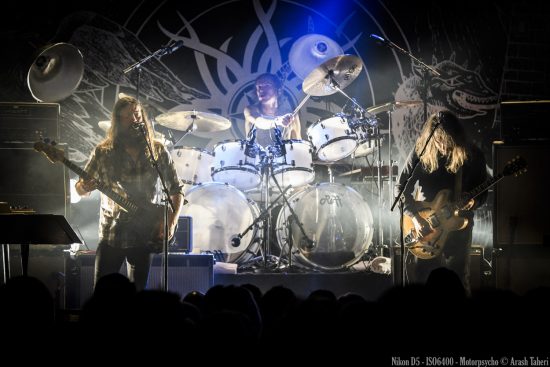 Two other major improvements with the Nikon D5 that has a profound impact on my work is the new Expeed 5 processor and better dynamic range. The Expeed 5 has greater tonal gradation in the red, yellow and green colour ranges. With earlier models green wasn't handled as well. The fact that the processing of green is improved gives better skin tones under difficult lightning. All the colours are more vivid and with much more detail and tonal gradation. The last important feature is much better dynamic range with the higher ISO values. I would never increase the ISO higher than the 6400 with the D3s and D4s because the dynamic range narrowed really fast. However, this is a different story with the D5. The files shot with ISO 12800 and 25600 look incredible – great dynamic range with beautiful gradation from highlight to blacks. Extreme contrast shots are less punishing now since I have more info to develop in post. Nevertheless, as with Nikon D3s, the D5 prefers over exposed images that you push down rather than the opposite. Underexposing and then pushing up will yield a lot of noise once you go past EV +3.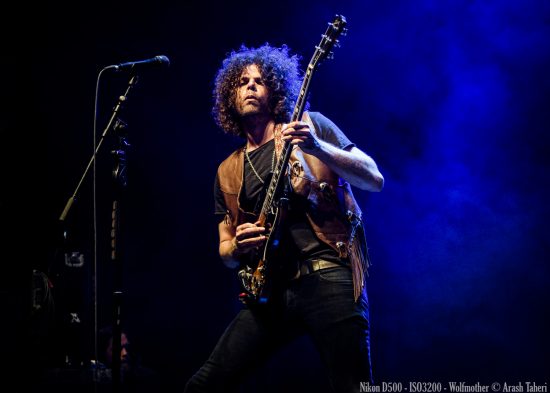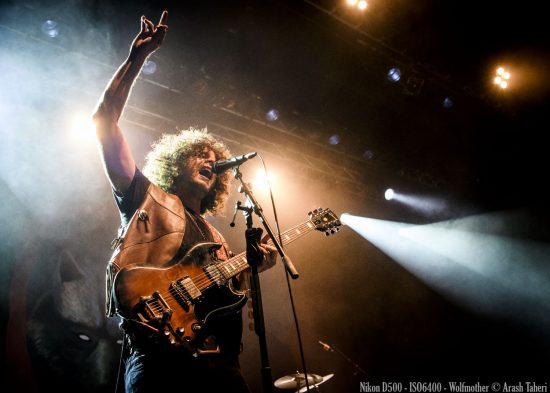 We hoped for, expected and assumed the Nikon D5 would impress us, but I was very surprised and happy when Nikon also introduced the D500. Nikon D500 is basically a mini D5, it is the little brother that enthusiasts and pros have been waiting for. The same Expeed 5-processor and same AF Multi-Cam 20K Module make for a feisty little camera. All the great new technology from D5 in a compact DX body is simply amazing. I did the whole Wolfmother gig with the D500 and was very impressed with how a DX sensor could produce images that are comparable to those from full frame cameras like D810 and D750. Going through all my images from the Wolfmother concert, I could barely see any out of focus shots. The D500 nailed it with the same precise performance as the D5. Images at ISO 3200, 6400 and 12800 look gorgeous. Comparing these to D3s files shot at similar settings I can barely see any differences regarding high ISO and noise. I have never seen DX cameras as a tool that I would recommend professional photographers, but that has changed with the Nikon D500. At one third of the price of D5, half the size and weight and with performance that can compete with the most advanced cameras on the market, the Nikon D500 looks to be an instant winner. A camera that can proudly stand in the hall of fame with other digital legends like D3s and D700. The camera market needs D5 and D500, they are strong statements from Nikon that DSLR is not dead, it's back and it's back with incredible performance and power!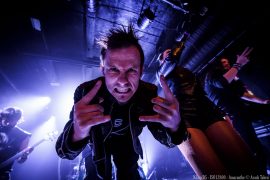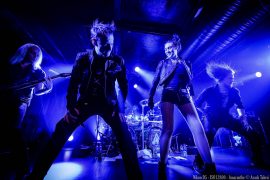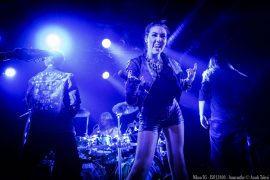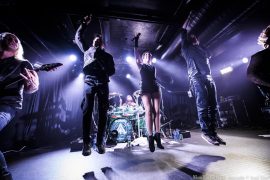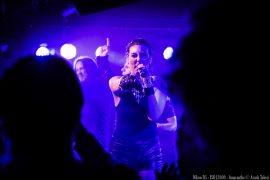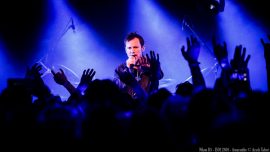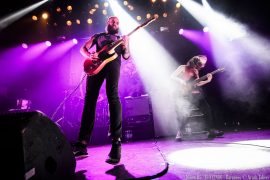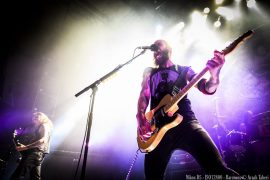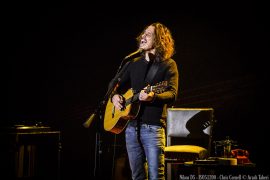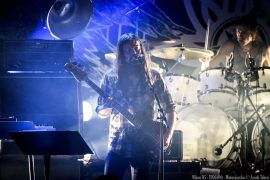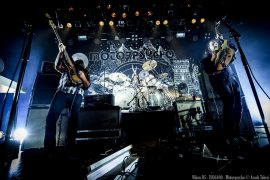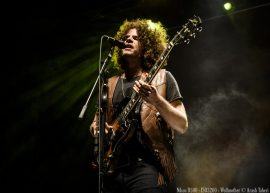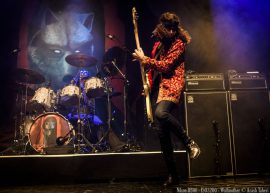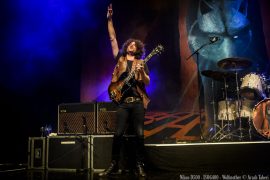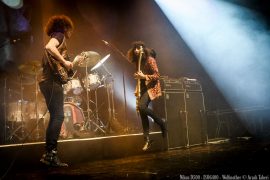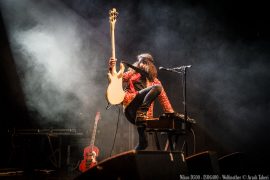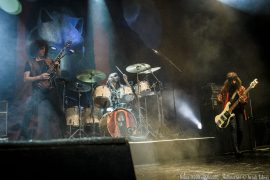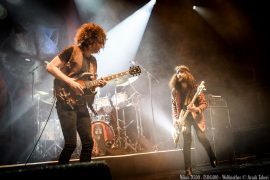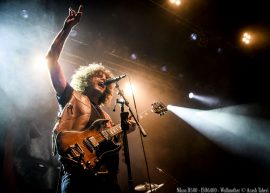 If you have an interesting idea for a guest post, you can contact me here.