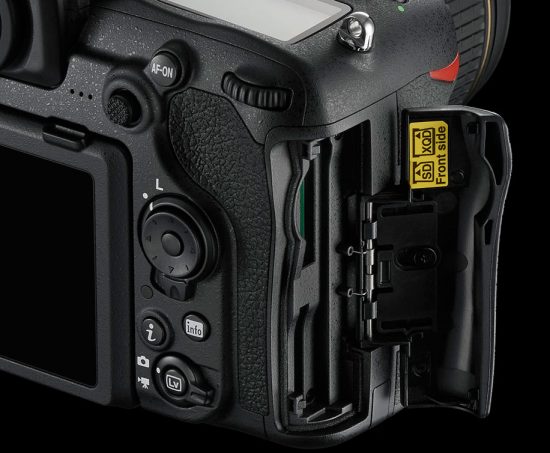 Lexar published new speed test results for their latest XQD memory cards on a Nikon D500 camera – see the video below for more details:
XQD cards test results on the Nikon D500
Lexar XQD Professional 2933x XQD 2.0 64GB vs. Lexar XQD Professional 1400x XQD 2.0 64GB:
SD cards test results on the Nikon D500
Lexar Professional 2000x SDXS UHS-II 64GB vs. Lexar Professional 633x SDXC UHS-I 512GB: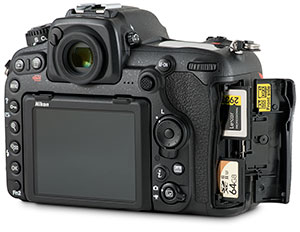 The next Nikon D500 XQD and SD memory card speed comparison is by cameramemoryspeed:
The fastest card tested in the D500 was the Lexar Professional 2933x 64GB XQD 2.0. It averaged 297.1 MB/s write speed during continuous shooting. The second fastest card was the Sony G Series 64GB XQD Card which averaged 280.2 MB/s write speed in the D500. Both cards significantly exceed the performance of other XQD and SD cards tested.

UHS-II SD cards offer write speeds above UHS-I cards, but not quite up the faster XQD cards. The fastest SD card tested was the Lexar Professional 2000x UHS-II 64GB which measured 163.4 MB/s average write speed. UHS-II SD cards are capable of higher write speed, but the SD interface implementation in the D500 appears to be the limiting factor. The fastest UHS-I SD cards tested were various SanDisk Extreme Pro 95MB/s cards, measuring around 84 MB/s average write speed for the various capacities tested.
XQD cards test results on the Nikon D5
There is also a new Lexar Professional 2933x XQD 2.0 speed test on the Nikon D5 camera (both CF & XQD versions currently in stock) – see also this post for more D5 memory cards test results):