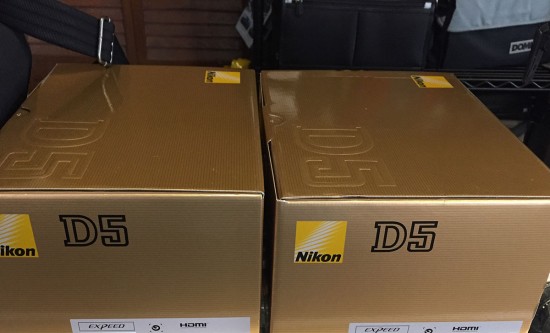 The Nikon D5 camera is now shipping in the US and Europe to both NPS and regular orders. In the US shipping notifications were send from B&H, Adorama, BestBuy and Amazon. The first deliveries are expected on Monday: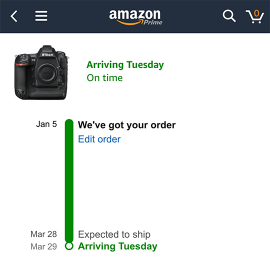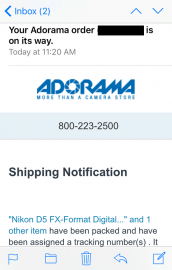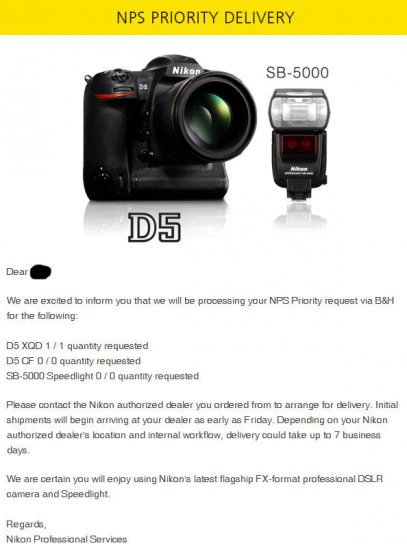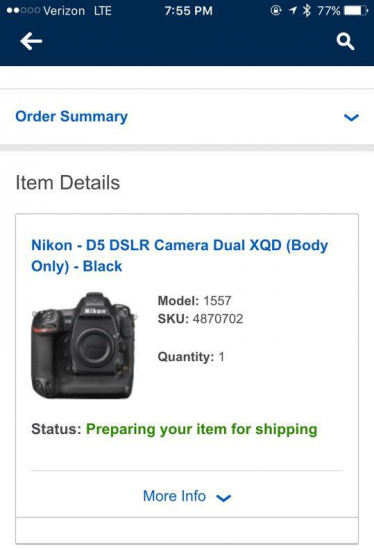 The first third party accessories for the D5 also started showing up online: new Gramas gorilla glass DCG-NI07 for Nikon D5 (more information available here):

The official Nikon blog has some incredible pictures of a F1 crash captured by a Nikon D5 camera.