The very first (unofficial) Nikon wireless app for Windows 10 is now available for download ($4.99, one day free trial):
Wirelessly download images you marked as "Send to smart device" on your WIFI capable Nikon camera. You can also remotely trigger the shutter release button, just like with an IR remote. Great for quickly sharing photos on the go via mobile, or for selfies. You can also synchronize your Nikon cameras time from your device. Use the one day free trial to test if the app is working fine with your camera. The trial app will not start after one day, which is not a bug. Make sure you updated your camera to the latest firmware. Also do not switch off your mobile while transferring (though nothing bad should happen). The app supports downloading your NEF raw files in full quality. You can edit them on the go with apps like Rawer or Fhotoroom. Downloading files larger than 50MB is not supported (e.g. large videos). Buy once, and as a Windows 10 Universal App it will work across all your Windows 10 devices. This app is NOT affiliated with Nikon Corp.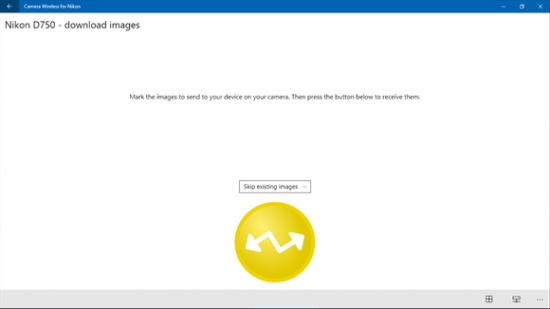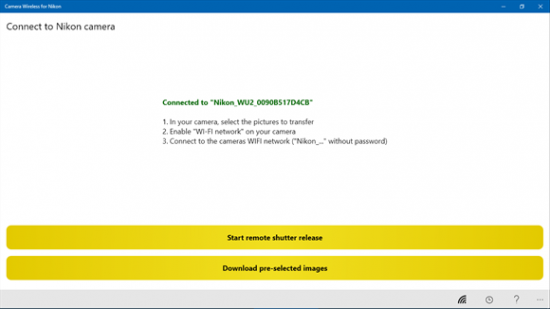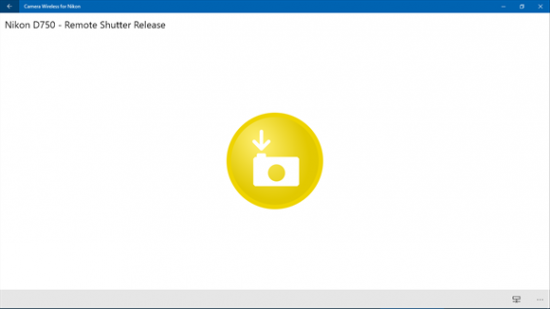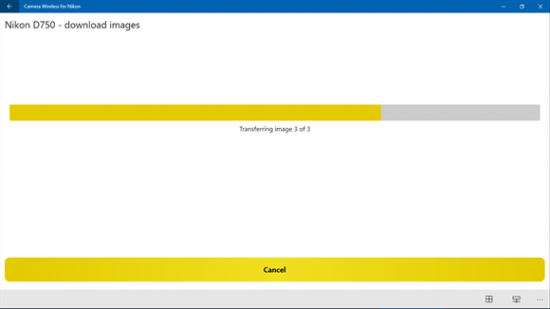 Update – here are few other similar solutions:
More third party software solutions based on Nikon's SDK can be found here.