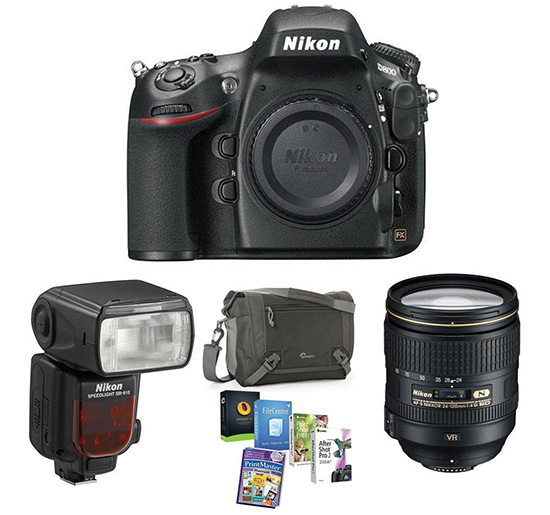 Refurbished Nikon D800 + 24-120 lens +Nikon SB-910 + extras is now $2,789 with free shipping at Adorama (regular price: $3,985.80, savings: $1,196.80 or 30%). The bundle includes:
Nikon D800 body – refurbished by Nikon U.S.A.
Nikon 24-120mm f/4G Ed-IF AF-S VR lens – refurbished by Nikon USA
Nikon SB-910 Speedlight – refurbished by Nikon
Corel Digital Organization Creativity software kit – Elite Editiion
Lowepro Nova Sport 17L AW shoulder bag (slate gray)
Promotion is good while supplies last.
List of all ongoing Nikon deals can be found here (incl. grey market D750 for $1,299).