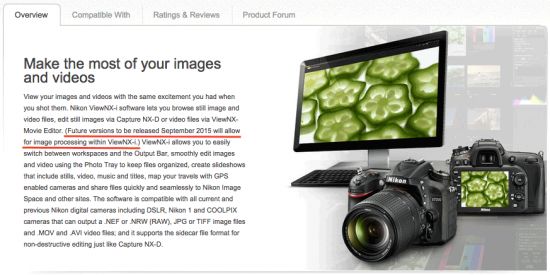 The new View NX-i software will get image processing in September according to Nikon USA:
"Future versions to be released September 2015 will allow for image processing within ViewNX-i."
For now View NX-i is only an image browsing software. You can download the latest version from the Nikon download center.