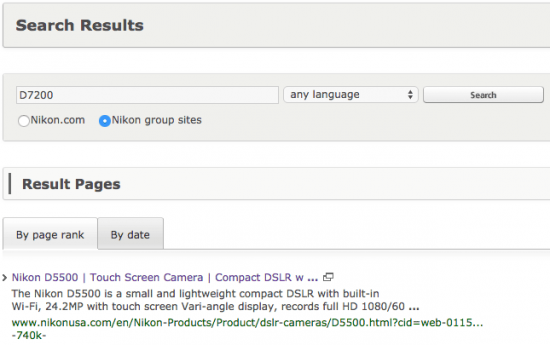 At some point the D7200 was mentioned on Nikon USA website. Usually searching for a non-existent camera on nikon.com will return no matches, but that's not the case with the D7200 - of course this could also be a typo or a mistake. In the past similar leaks on nikon.com happened with the SB-500 flash and Nikon 1 AW1 camera and both products were later announced.
Like I already said - the lack of any serious Nikon D7200 leaks concerns me, so hope for the best and prepare for the worst.
Update: the reason that D5500 page is showing in the a D7200 search is because on the "Product Forum" tab on that page someone asked "When will the D7200 be released?"