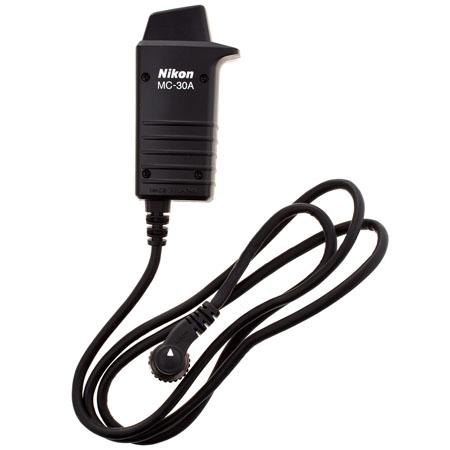 Nikon recently quietly updated their wired remote trigger release: the old MC-30 model ($59.95) is now replaced with the new MC-30A ($64.95). Here is a first hand feedback from a [NR] reader (thanks Laura from Connecticut) who purchased the new version:
I just purchased a new Nikon cable release. Finally they took all of our complaints about the old version and upgraded the cable release. The new model # is MC-30A.

There is now a white arrow to align with the dot on the camera.

The angle of the part that attaches to the camera is a little less of an angle. So, when you hold the camera in your right hand and rest it down on the other side of the camera, the cable is more flush with the body so it does not exceed the edge of the body to kink and/or catch on things.

The cable is thinner and more flexible. For colder climates, hopefully the outside casing will not crack.

The best change: they put better grooves on the part that screws into the camera body. Easier to screw into the camera.