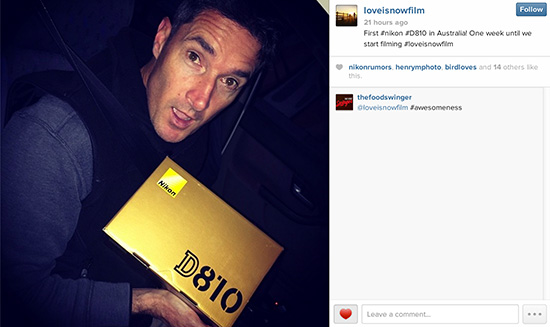 It seems that the Nikon D810 is already shipping in some countries – the first camera already showed up on Instagram in Australia. There is also an unboxing video on YouTube:
Today Nikon Japan confirmed that the D810 will officially start shipping on July 17, 2014.
The D810 pre-order options are listed here.
Update: here is another D810 unboxing in Czech language: