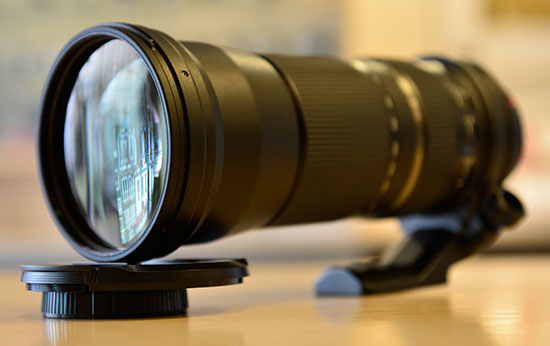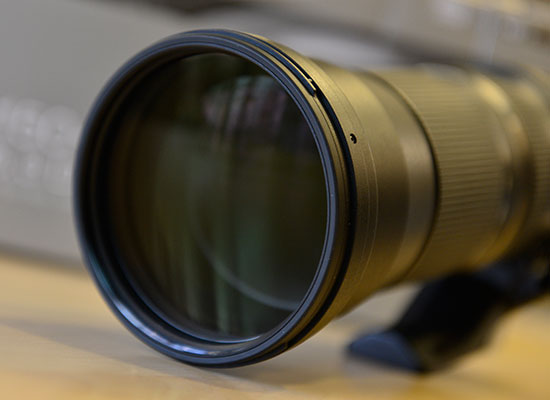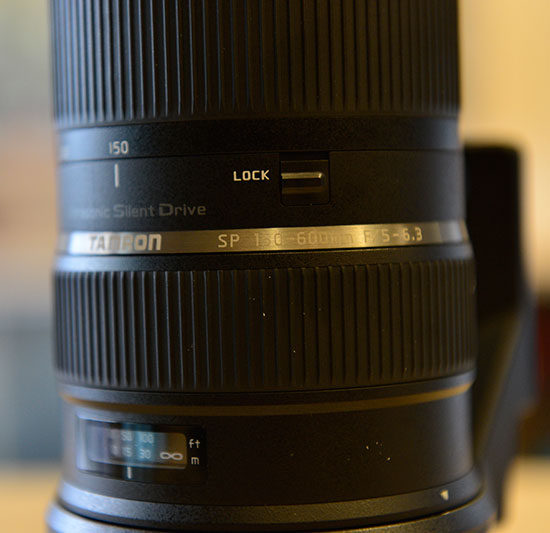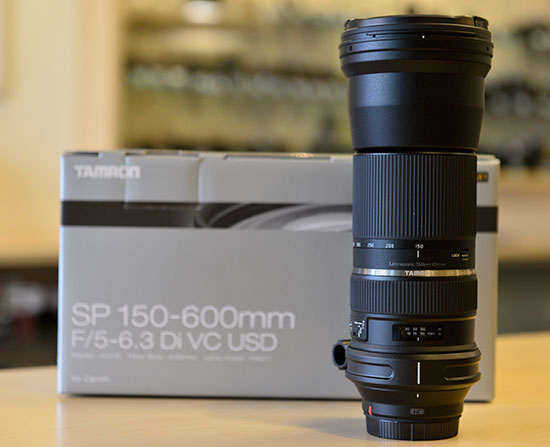 Today Tamron Japan announced the shipping date for the Nikon version of the SP 150-600mm f/5-6.3 Di VC USD lens: April 30, 2014. Additional lens information:
Pre-order options: Adorama | B&H | Amazon | WEX UK | Foto Hans Keuzekamps
Sample images taken with the Tamron SP 150-600mm f/5-6.3 Di VC USD lens (Canon version): -1- | -2- | -3- | -4-
Tamron SP 150-600mm f/5-6.3 Di VC USD lens design: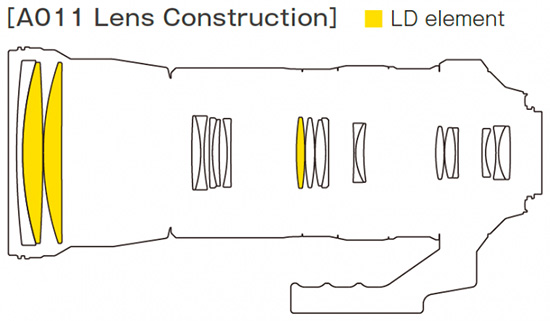 Tamron SP 150-600mm f/5-6.3 Di VC USD MTF charts: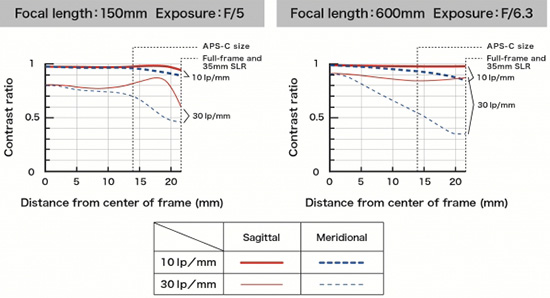 Tamron SP 150-600mm f/5-6.3 Di VC USD lens specifications
Model
A011
Focal Length
150-600mm
Maximum Aperture
F/ 5-6.3
Angle of View (diagonal)
16°25' – 4°8' (for full frame format)
10°38' – 2°40' (for APS-C format)
Lens Construction
20 elements in 13 groups
Minimum Focus Distance
2.7m (106.3 in)
Maximum Magnification Ratio
1:5
Filter Size
φ95mm
Maximum Diameter
φ105.6mm
Length*
257.8mm (10.1 in)
Weight
1951g (68.8 oz)
Diaphragm Blades
9 (circular diaphragm)*5
Minimum Aperture
F32-40
Standard Accessories
Lens hood, detachable tripod mount
Compatible Mounts
Canon, Nikon, Sony
Tamron SP 150-600mm f/5-6.3 Di VC USD lenms highlights:
4x ultra-telephoto zoom lens with a focal length range of 150mm to 600mm 
The focal length range of this lens was extended by 50mm on the wide-angle side and 100mm on the telephoto side compared to the existing model A08, making it possible to take even more striking photographs of birds, wildlife, sports, and other distant subjects. Mounted on APS-C DSLR cameras, it has a stunning near1000mm telephoto equivalent focal length range of 233mm to 930mm.
World class image quality
Employing 20 elements in 13 groups and boasting an advanced optical design, the lens delivers a superior balance of resolution and contrast for sharp, clear images. The front group contains three LD (Low Dispersion) glass elements (two in the first group, one in the third) for enhanced optical correction effectiveness, enabling the lens to thoroughly compensate for on-axis aberrations at the telephoto end. The lens also adopts eBAND Coating, developed from state-of-the-art coating technologies, and conventional BBAR (Broad-Band Anti-Reflection) Coating to greatly suppress ghosting and flare even when shooting under adverse lighting conditions.
Achieves a 600mm focal length in a compact easy-to-handle package
Ingenious optical design features minimize the movement of lens groups within the lens when zooming. This reduces the amount of barrel extension needed to cover the complete focusing range, making the entire lens more compact.
Beautiful background blur effects 
Adopting a 9 blade circular diaphragm enables users to create beautiful background blur effects (Bokeh), which provide even greater potential for creative expression. This circular diaphragm retains a nearly circular shape even at two stops down from its maximum aperture.
VC (Vibration Compensation) mechanism creates greater opportunities for sharper handheld photography
Tamron's proprietary VC (Vibration Compensation) image stabilization system uses a three-coil system, delivering significantly sharper images and creating greater opportunities for handheld ultra-telephoto photography.
Comfortable autofocus
Tamron's new SP 150-600mm F/5-6.3 Di VC USD features a USD (Ultrasonic Silent Drive) ultrasonic motor drive for swift and accurate AF response, it delivers high torque, very fast response times, and very low noise. The full-time manual focus mechanism allows users to make fine manual focus adjustments at any time even when AF is engaged.
New elegant, high-class external finish
Tamron has upgraded the cosmetic design and finish of this lens to create a more sophisticated, high-end look in keeping with the demands of discerning full-frame DSLR users. Employing a sophisticated linear pattern rubber grip on the zoom and focus rings and an attractive and stylish tungsten silver brand ring, this newly designed model accentuates its visceral presence with understated elegance and class.
Easy-to-use tripod mount
The tripod mount has been completely redesigned to provide superior stability, durability, ease of use, and portability.
Comes with "SILKYPIX Developer Studio for Tamron", RAW image development processing software for Tamron's SP lenses
The SILKYPIX Developer Studio software can develop high-quality images from RAW data, incorporating adjustments that can express the personal style and taste of the photographer. These include white balance, color, sharpness, and the tonal curves recorded by digital cameras. The SILKYPIX Developer Studio for Tamron provides a range of functions, in addition to the basic adjustment capabilities, such as correcting aberrations (chromatic aberrations of magnification, distortion, peripheral light fall-off), based on the optical data. Used in tandem with Tamron's SP series lenses – renowned for their high-depiction capability – this advanced technology efficiently produces images that meet photographers' most exacting demands.
Additional images: