Nikon officially announced a new Android based Coolpix camera, the new Nikon 1 J4 and the 18-300mm DX lens: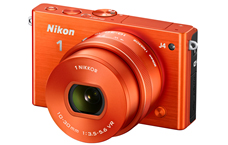 Nikon 1 J4:  additional info | sample images | more sample images on flickr (the J4 was not announced in the US)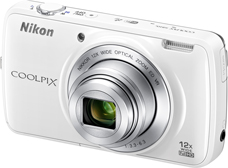 Nikon Coolpix S810c: price: $349.00 | available also in black  | additional info | detailed specs | pre-order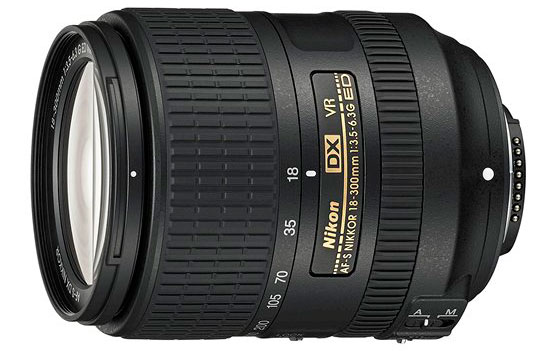 Nikkor 18-300mm f/3.5-6.3G ED VR lens: price: $896.95 | additional info | detailed specs | sample images | pre-order
Two new Nikon 1 accessories were also introduced outside the US: WP-N3 waterproof case and SB-N10 underwater speedlight.
Nikon 1 J4 promo video:
Nikon 1 J4 sample video:
Press releases:
No Filter Needed: The New Nikon COOLPIX S810c With the Android Operating System is the Seamless Way to Shoot and Share Stunning Images
The Next Generation Full-Featured Social Camera Helps Users Step Up Their Photo Sharing With Stunning Images and Instant Access to Their Favorite Apps
MELVILLE, NY – Today, Nikon Inc. announced the new COOLPIX S810c, which combines Nikon's powerful camera imaging technologies and the vast capabilities of the Android™ Operating System (OS). Whether photographing friends dancing into the night or fast-action sports, the 16.0-megapixel COOLPIX S810c helps users never again settle for sharing a sub-par cell phone photo to their social networks."The COOLPIX S810c combines the best parts of a Nikon camera and the limitless possibilities of the Android Operating System, so users can seamlessly integrate their digital lives with their creative passions," said Masahiro Horie, Director of Marketing and Planning, Nikon Inc. "Nikon COOLPIX S810c users will be able to stay connected and share everyday moments with ease through Full HD video and amazing stills."
Capture and Share Photos, Without Sacrificing Image Quality
The new Nikon COOLPIX S810c provides users with the power to capture high quality images in low-light or from a distance, delivering the results that would otherwise be a challenge to capture with a smartphone. The COOLPIX S810c features a 16.0-megapixel, backside illuminated (BSI) CMOS sensor for excellent low-light ability, and a 12x optical zoom NIKKOR lens (with24x Dynamic Fine Zoom) to get the sharp shots from up close or far away. Further bolstering the low-light capability of the S810c, the camera has an ISO range up to 3200, as well as Lens-Shift Vibration Reduction (VR) to help banish blurry photos, even while shooting handheld. To capture those special moments, the camera also has a fast continuous shooting mode.
Stay Connected, Share Effortlessly With Built-in Wi-Fi®
Whether liking a status or tagging a photo, COOLPIX S810c users can seamlessly share their most memorable moments with friends and family with the Android™ 4.2.2 Jelly Bean Operating System. When accessing Google Play™, users have access to endless apps including Facebook, Twitter, Instagram and many other apps where they can share photos and stay connected. With the Android OS, users can surf the web, read their latest emails, browse through their friends' photos and videos, navigate with maps as well as many other functions offered by Android apps. The built-in Wi-Fi capabilities of the S810c provide a simple way to directly share photos instantly with friends and family. When no external Wi-Fi network is available, users can also connect to a compatible smartphone or tablet via the dedicated "Connect to S810c" app*(1) in order to transfer, share and view their images on that smart device. Additionally, the COOLPIX S810c has built-in GPS for location-based apps, as well as a stereo headphone jack, which allows users to operate their camera as a mobile media player device. With the COOLPIX S810c users can easily navigate to their dinner date, while listening to their favorite playlist, and then shoot and share their entrée as well as the night's details with friends, all with the same device.
Proven Nikon Technologies and Features
Whether sharing, swiping, composing or navigating, users will appreciate the wide and bright 3.7-in. touch-screen LCD monitor with 1.2 million-dot resolution, as well as the ability to capture Full 1080p HD video. Additionally, COOLPIX S810c photographers can explore their creativity with a variety of special and creative effects including user-friendly modes and features like Easy Panorama, which lets the user simply sweep the camera to create an ultra-wide panoramic image. Furthermore, the camera also features a new enhanced battery, allowing users to stay connected longer.
Price and Availability
The Nikon COOLPIX S810c will be available in early May 2014 in Black or White for a suggested retail price (SRP) of $349.95**. For more information on the latest COOLPIX cameras as well as other Nikon products, please visit www.nikonusa.com.
In order to give consumers a more effective way to understand the benefits of each COOLPIX camera and to help users determine the best camera to fit their lifestyle, Nikon has segmented the COOLPIX series into five categories: Advanced Performance, Fun & Innovative, Ultra-Slim Zoom, Comfort Long Zoom and Budget Friendly. For more information about these and other COOLPIX cameras, please visit www.nikonusa.com.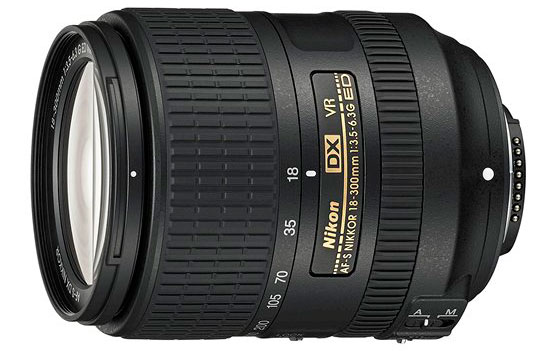 The New AF-S DX NIKKOR 18-300MM f/3.5-6.3G ED VR Lens is a Versatile Yet Compact and Lightweight Telephoto Zoom Lens That Allows Users to Get Close to the Action
Incorporating Proven NIKKOR Lens Technology, The New NIKKOR AF-S DX NIKKOR 18-300mm f/3.5-6.3G ED VR Telephoto Zoom Lens Will Help Users Capture Amazing Action and Far Away Fun
MELVILLE, NY – Today, Nikon Inc. announced the latest addition to its legendary NIKKOR lineup, the new AF-S DX NIKKOR 18-300mm f/3.5-6.3G ED VR telephoto zoom lens. Designed for the DX-format photographer looking to get more out of their D-SLR camera, the versatile NIKKOR 18-300mm is a compact and lightweight 16.7X all-in-one telephoto zoom lens that delivers high performance and superior image quality. Whether capturing still images or HD video, the 18-300mm lens is built to help users capture content with vibrant colors and sharp details, plus shoot sports, vacations and wildlife with confidence."With the addition of the AF-S DX NIKKOR 18-300mm f/3.5-6.3G ED VR to the NIKKOR lens line-up, DX-format photographers have a compact and lightweight all-in-one telephoto zoom that can handle any photo or video challenge," said Masahiro Horie, Director of Marketing and Planning, Nikon Inc. "With the 18-300mm lens, DX-format photographers will be able to capture sharp images and video with incredible detail. Additionally, the lens incorporates renowned NIKKOR optics and technology like a Silent Wave Motor (SWM), three Aspherical and three Extra-low Dispersion glass elements, as well as innovative features like Vibration Reduction image stabilization."
An All-In-One Telephoto Zoom Lens
With the introduction of the AF-S DX NIKKOR 18-300mm f/3.5-6.3G ED VR lens, DX-format photographers have a compact and lightweight telephoto zoom lens, over 30 percent lighter than the acclaimed AF-S DX NIKKOR 18-300mm f/3.5-5.6G ED VR lens, that produces the incredible results users have come to expect from Nikon's NIKKOR lens lineup. The 18-300mm lens boasts an impressive 16.7X ultrahigh-ratio zoom range, offering a focal range from wide-angle 18mm to super-telephoto 300mm (27mm to 450mm equivalent in FX/35mm format). The new lens provides photographers with compositional freedom that is ideal for everyday use, whether capturing close-ups, sweeping landscapes, portraits, architecture, nature, sports and fast moving action. When recording HD videos, users will have the ability to capture wide establishing shots, medium close-up shots or extreme telephoto sequences that best complement their creative vision. With the new 18-300mm, photographers that currently use DX-format D-SLR cameras, like the Nikon D3000 and D5000 series, now have a versatile telephoto zoom lens to upgrade their current lens arsenal or complement their kit lens.
Delivering Superior Performance and Image Quality
Incorporating proven NIKKOR lens optics and technology, the new AF-S DX NIKKOR 18-300mm f/3.5-6.3G ED VR lens offers an extensive feature set that produces vibrant color, sharp detail with minimal distortion, whether capturing still images or recording HD video. Helping to ensure sharp photos and video even in low-light situations while also combatting the effects of camera shake, the 18-300mm comes equipped with Nikon's renowned Vibration Reduction (VR) image stabilization, providing the lens with four stops* of stabilization to help make shooting a blur-free experience, even while handheld. 
Weighing a mere 19.4 ounces, the AF-S DX NIKKOR 18-300mm f/3.5-6.3G ED VR is remarkably compact and lightweight, making it a lens that is comfortable to carry regardless of the photo excursion. The construction of the 18-300mm lens contains 16 optical elements in 12 groups and includes three Aspherical (AS) and three Extra-low Dispersion (ED) glass elements to produce maximum contrast while minimizing lens flare and ghosting.  Its three Extra-low Dispersion (ED) glass elements effectively minimize chromatic aberration at even the widest aperture settings. Also, the new lens incorporates a seven rounded-blade diaphragm, which helps achieve a beautiful and natural background blur. Like many of Nikon's newest NIKKOR lenses, the 18-300mm has a Silent Wave Motor (SWM), designed to deliver fast, accurate and quiet autofocusing (AF) performance, plus Internal Focusing (IF), which gives it a more compact, streamlined lens design.
Price and Availability
The AF-S DX NIKKOR 18-300mm f/3.5-6.3G ED VR lens will be available in May 2014 for suggested retail price (SRP) of $899.95**. For more information on NIKKOR lenses as well as other Nikon products, please visit www.nikonusa.com.

OWN THE MOMENT WITH THE NEW NIKON 1 J4: SPEEDY PERFORMANCE, SOLID BODY, AND WINNING LOOKS
London, UK, 10th April 2014 – Nikon today adds the speedy Nikon 1 J4 to its growing range of portable Nikon 1 system cameras.
Perfect for those who won't let life pass them by, the Nikon 1 J4's powerful combination of acclaimed technology, extraordinary speed, and hassle-free operation leaves nothing to chance. Whether you want to record your baby's first steps or a photo finish, this is an exceptionally quick system camera that captures the thrills of life with precision. Nikon's game-changing hybrid AF system now boasts 171 autofocus points, 105 of which are phase-detection points that lock onto movement at breakneck speed. With continuous shooting speeds faster than a D-SLR and remarkably short shooting time lag, the Nikon 1 J4 is ready to capture the action.
The camera boasts the same new 18.4-megapixel CMOS sensor as used in the new Nikon 1 V3, a wide light sensitivity range of ISO 160–12800, and Nikon's new EXPEED 4A image processor—all working to ensure even low light photos and movies are beautifully detailed. The super responsive touchscreen lets you do everything with a tap or a finger swipe, and creative shooting modes offer intuitive artistic freedom; built-in Wi-Fi makes it easy to connect, share, and create on the go. Your perfect movie partner, the portable Nikon 1 J4 harnesses the full potential of its phase-detection AF system to capture precisely focused action footage, and new movie modes put the cinematographer in you centre stage. Fully compatible with the growing range of 1 NIKKOR lenses, the Nikon 1 J4 gives you the freedom to swap perspectives with ease, and the new 1 NIKKOR VR 10–30mm f/3.5–5.6 PD-ZOOM kit lens ensures you're ready to capture stunning images right out of the box. As the world's first interchangeable lens with an electronically controlled lens cover¹, this new kit lens delivers instant shooting and superior portability.
Thuan Bui, Product Manager for Nikon 1 range at Nikon UK, says: "The new Nikon 1 J4 is perfect for active photographers who want more from their photography: unbelievable AF speed, lightning fast continuous shooting, and the new CMOS sensor combine with intuitive touchscreen operation and exciting creative functions to offer the ultimate in fast, portable shooting. Plus the growing range of interchangeable 1 NIKKOR lenses means you can get creative with your photography using different focal ranges for new perspectives. Small, solid, and a pleasure to hold, the Nikon 1 J4 is a system camera that delivers quality performance, effortless handling, and a distinct sense of style."
Remarkable images
With a large 18.4-megapixel CMOS sensor and ISO 160–12800, you can trust your memories to the Nikon 1 J4. Designed without an optical low-pass filter, the fast CX-format sensor makes the most of every megapixel to deliver richly detailed images even when you shoot in dim light. You can crop photos without losing any detail, and movies are sharp and clear. The EXPEED 4A dual-engine image processor ensures high-speed operation and exceptional results: one engine enables superior noise reduction, extraordinary sharpness, and richly graded images. The other ensures fast, reliable performance and seamless continuous shooting.
Incredible speed—breathtaking action
Ready in an instant, the Nikon 1 J4 won't let you down when the action speeds up. Faster than a D-SLR, the camera offers blazingly quick continuous shooting speeds of up to 20 fps with continuous autofocus, and the camera can snap 20 RAW format images at up to 60 fps with focus fixed at the first frame. Every one of those split-second wonders is captured with pinpoint precision thanks to the Nikon 1 hybrid AF system, which uses 171 autofocus points (increased from 135 points) to lock quickly onto your subject. An impressive 105 phase-detection AF points—the same kind of AF as used in D-SLRs—are evenly spaced across the middle of the frame for spectacular action focusing and sharp movie shooting. Contrast-detect AF points extend to the edge of the frame and enable remarkably sharp detail, even in difficult lighting situations. Built to let you capture moments that come and go in a heartbeat, the camera responds instantaneously and the 1 NIKKOR VR 10–30mm f/3.5–5.6 PD-ZOOM kit lens enhances shooting speed by extending the instant you turn the camera on and retracting the moment you turn it off.
Touch panel simplicity
Equipped with a super responsive touchscreen and built-in Wi-Fi, the small, fast, and perfectly formed Nikon 1 J4 is a joy to use. The electrostatic 7.5-cm (3.0-in.) 1037k-dot LCD touchscreen enables you to focus, shoot, and adjust key settings, or preview creative functions, simply by tapping the screen. You can also combine touch operation with conventional controls: select the AF point by tapping on the monitor, then shoot with the shutter-release button. Built-in Wi-Fi makes it easy to do more with your images via a smart device: Send high-quality images straight from the camera to your smartphone or tablet for instant sharing², store images on your smart device, or access creative photo apps. A pleasure to be seen with, the exquisite minimal design boasts precisely squared, seamless edges that enhance the beauty of the camera's aluminium body.
Go cinematic
From Full HD movies to colourful travelogues, Nikon 1 is your perfect movie partner. The smart choice for fuss-free filming, the Nikon 1 J4 shoots smooth action footage and boasts exciting movie modes that make it easy to add a touch of cinematic magic. As with all Nikon 1 cameras, the Nikon 1 J4 lets you capture high-resolution stills while filming simply by pressing the shutter-release button; Nikon's new Auto Image Capture function analyses every frame and automatically snaps photos when conditions are best. New movie modes make it easy to create arresting clips: energise street scenes with Fast Motion, put an animated stop-motion feel on the passage of time with Jump Cut, or get expressive with to-the-point 4-Second Movie clips (you can stitch 8 together). Film in advanced movie mode and you can achieve dramatic effects with Slow Motion, a function that plays back a three-second, 120 fps HD movie clip over 12 seconds.
Nikon 1 innovations
Original Nikon 1 innovations offer quick and easy ways to always get the best shot or turn the ordinary into the extraordinary in-camera. The acclaimed Best Moment Capture mode now features Nikon's new Active Selection function, which snaps up to 20 full-resolution shots in less than a second and lets you choose the one to keep. The all-new Creative Palette, available in the camera's Creative Mode, offers a new way to apply artistic, studio-quality filters to photos before you shoot. Creative Palette adjusts brightness, saturation, and white balance as it cycles through various effects: all you need to do is slide your finger around the ring on the touchscreen, or rotate the multi selector, and the on-screen image changes to show you what you will capture the moment you take the shot.
Expandable system
Change perspectives with Nikon's range of premium 1 NIKKOR lenses. All 1 NIKKOR lenses deliver the kind of high-performance optics you've come to expect from Nikon, and they are all optimised for movie recording. Their compact size and light weight contribute to the Nikon 1 system's convenient portability, without sacrificing image quality. Pack the 1 NIKKOR 30–110mm lens to capture distant subjects. Grab the compact and stylish 10–100mm zoom lens with wide-angle capability for superb versatility, or use the 1 NIKKOR 18.5mm prime lens for portraits with smooth bokeh.
Summary of key features:
• Large 18.4-megapixel CMOS sensor: fast CX-format sensor designed without an optical low-pass filter. Sharply captures fine textures and renders clean, crisp images.
• ISO 160–12800: auto ISO extends from 160–6400, and you can increase sensitivity to ISO 12800. Two sophisticated noise reduction settings reduce noise when shooting at ISO 6400 or 12800.
• EXPEED 4A: keeps you shooting spectacular images and HD movies at high speed.
• Wi-Fi enabled: connect, share, and create. Quickly and easily share high-quality Nikon 1 shots, or tap into a world of creative photo apps via your smart device.²
• Touchscreen operation: electromagnetic 7.5-cm (3.0-in.), 1037k-dot LCD monitor.
• Advanced hybrid AF: 171-point AF system. Boasts 105 phase action points that lock onto action with incredible speed and precision.
• Lightning-fast fps: shoot at up to 20 fps with continuous AF, or snap 20 RAW images at up to 60 fps with focus fixed at the first frame.
• Movie magic: Full HD (1080p) movies (aspect ratio 16:9) at 60p/30p frame rates. Electronic VR enables blur-free footage for HD movies shot at 1080/30p or 720/30p. Capture high-resolution stills while filming, and view HD movies recorded at 120 fps in extreme slow motion.
• Cinematic movie modes: Fast Motion, Jump Cut, and 4-Second Movie.
• Nikon 1 innovations: Best Moment Capture (with the new Active Selection, Smart Photo Selector, and Slow View), Motion Snapshot.
• Creative Palette: apply artistic, studio-quality filters to photos before you shoot via the touchscreen or the camera's multi selector.
• Portable Nikon 1 design: perfectly minimal, irresistible looks. The remarkably small and lightweight aluminium body is available in modern white, brushed black, silver and orange.
• 1 NIKKOR kit lens: keep the action in focus with the 1 NIKKOR VR 10–30mm f/3.5–5.6 PD-ZOOM lens.
Selected optional accessories:
• WP-N3 Waterproof Case: keep on shooting to depths of 45 m. Designed to accommodate the Nikon 1 J4 with the 1 NIKKOR VR 10–30mm PD-ZOOM lens or the 1 NIKKOR 11–27.5mm f/3.5–5.6 lens attached.
• SB-N10 Underwater Speedlight: compact flash unit that lets you add powerful bursts of light to murky underwater environments.
• Nikon 1 body cases and body case sets: protect the camera, or the camera with a lens attached.
• FT1 Mount Adapter: lets you attach a NIKKOR D-SLR lens to your Nikon 1 camera.
Included accessories:
• EN-EL22 Rechargeable Li-ion Battery
• MH-29 Battery Charger
• UC-E20 USB Cable
¹As of February 7, 2014: among power-drive zoom lenses for digital cameras with interchangeable lenses. Based on Nikon research.
²To use the built-in Wi-Fi, simply download the free Wireless Mobile Utility to your smartphone or tablet. Compatible with iOS™ and Android™ smart devices, the utility can be downloaded for free from Google Play™ and the Apple App Store™. Android, Google, Google Play, YouTube, and other marks are trademarks of Google Inc.