The Nikon Df has better low light performance than the D4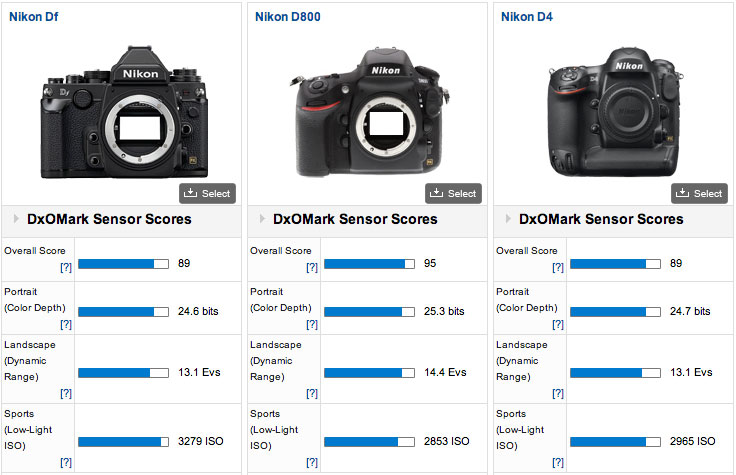 DxOMark published their test results for the Nikon Df camera ($2,746.95) and it seems that Nikon were able to further improve the low light performance of their 16Mp sensor: the Df score is 3279 vs. 2965 for the D4 (the D3s score was 3253). The Df's sensor dynamic range performance is identical to the D4 (the D610/D800 still have better dynamic range). Few other comparisons: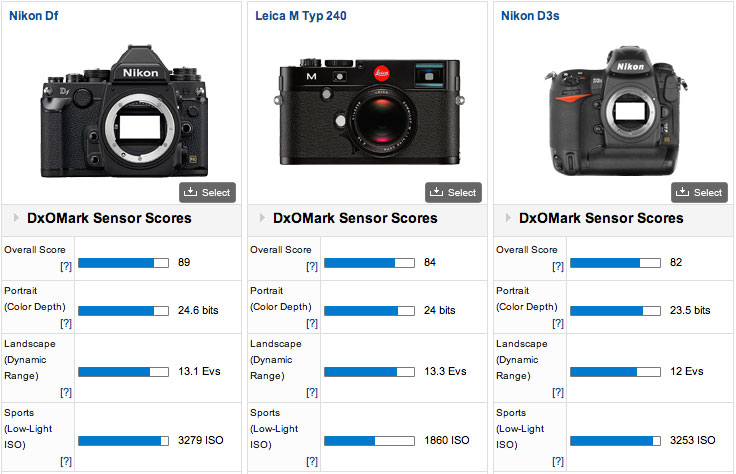 Their conclusion:
"Nikon certainly threw a curve ball with the Df. On the one hand it has the first-rate sensor of the D4 in a much more compact and lighter weight body, but the choice of retro controls appears to be a step backwards.

They make sense with older manual focus lenses, with their manual aperture rings, providing they can be focused accurately but models like the F100 and F6 are proven over those earlier models when used with autofocus lenses, and that includes the current G-series (which lack aperture rings).

As it stands, Nikon may find the Df sidelined by both the D800, and the D600, which is a pity as the sensor is a superb performer in low light."
There is a new "Lord of Darkness"
The Nikon Df currently has the best low-light performance in the DxOMark database: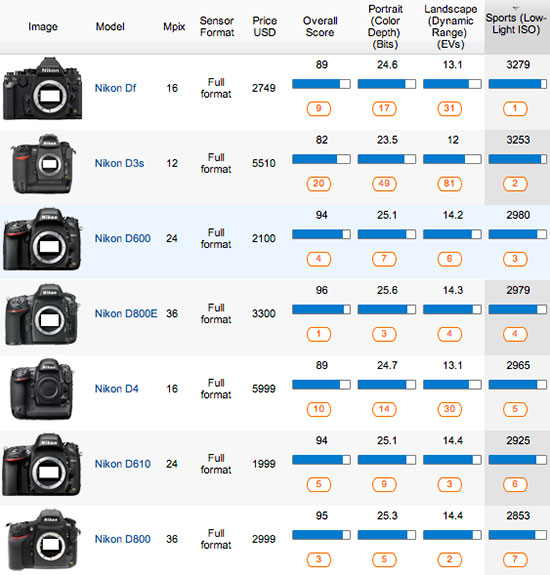 Here are some high ISO comparisons shots of the Nikon Df vs. the D800 vs. the Canon 6D sent by a reader (click for larger view):
Carl Zeiss Apo Sonnar T* 2,0/135 ZF.2 test results
DxOMark also tested the Carl Zeiss Apo Sonnar T* 2,0/135 ZF.2 lens (currently in stock for $2,122):
"The fixed 135mm focal length isn't as popular as it was once mainly due to lenses like the 70-200mm f/2.8. Nevertheless, fast lenses like this are making a comeback. The Zeiss Apo Sonnar T* is without doubt one of the finest 135mm f2.0 lenses ever produced, and at $2,200, even the price doesn't seem unreasonable for quality like this."