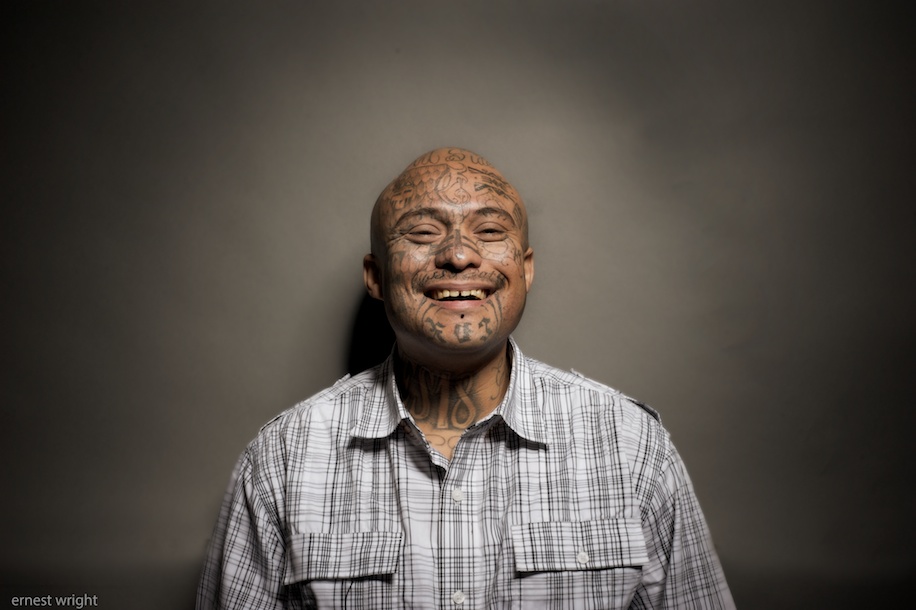 Ernest Wright spent some time working with Homeboy Industries, a gang rehabilitation charity in Los Angeles, to create this series of portraits of former gang members seeking out a new life free of crime:
Of all subjects to photograph, why this one?
The idea of creating portraits with recovering gang members really grabbed me for two reasons. First, I was drawn in by the dichotomy between the bravado which is so central to gang life and the vulnerability of these young men and women which comes through in some of the photos. It's something I find both interesting as well as poignant.
The second reason that I decided to work with recovering gang members is the idea of redemption. I think that redemption is something that is relatable to all of us: on some level we all feel that we can be better than who we have been in the past. The decision to leave your life as a gang member, to change your very identity, epitomizes this concept. It is inspiring to see these individuals take on such a difficult journey: it reaffirms this idea that one can leave the past to move towards a better future.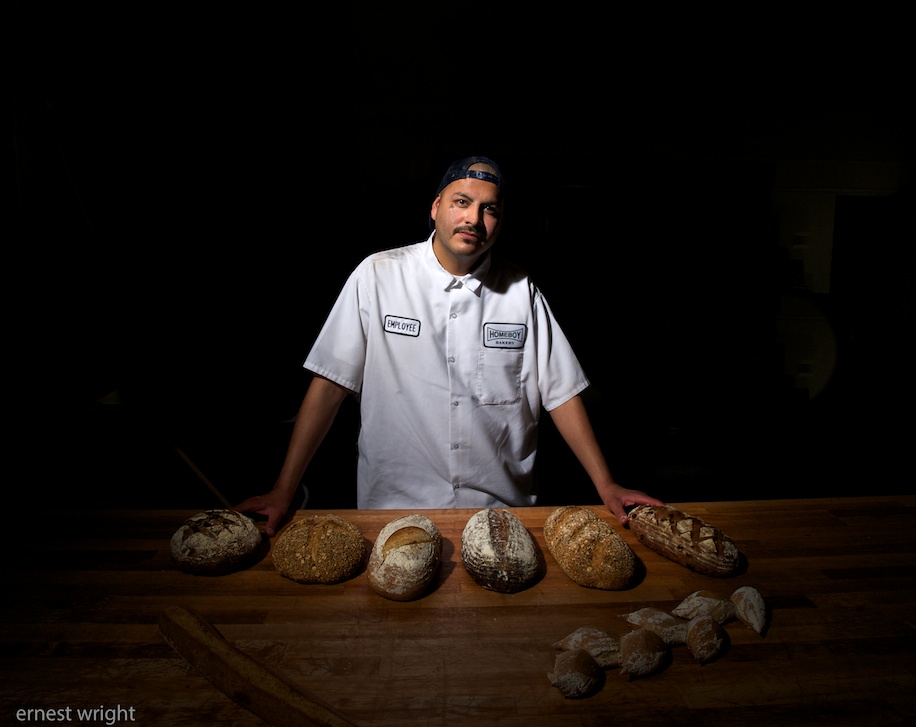 How do you engage with your subjects in these portraits?
I think portrait photography is unique in that what is captured is not a subject in isolation, but rather a subject in the midst of an interaction with the photographer. You can't make a good photo if the subject doesn't trust you, and consequently you cant really do portrait photography from a distance. My experience is that the subject needs to understand why you are making the photography, what your intentions are, and ultimately what your objective is. If you can explain this to them and earn their trust, people open up and allow the interaction to happen. Trust is the foundation from which good portraits are created.
What equipment did you use to make these portraits?
I use a Nikon D700 with the Nikon 50mm f/1.8 prime lens for most of my portrait work. Nikon's most inexpensive prime lens remains one of its best. With regards to lighting, I used a single Alien Bee strobe with either a beauty dish trigged by a PocketWizard.
Ernest Wright has been nominated as one of Smithsonian Magazine's ten finalists in their annual photo contest, as well as headlining his own exhibit documenting children living with Spina Bifida in Uganda at Yale's Cushing-Whitney library. You can view more of his work at www.ernestwrightiii.com
If you have an interesting idea for a guest post, you can contact me here.